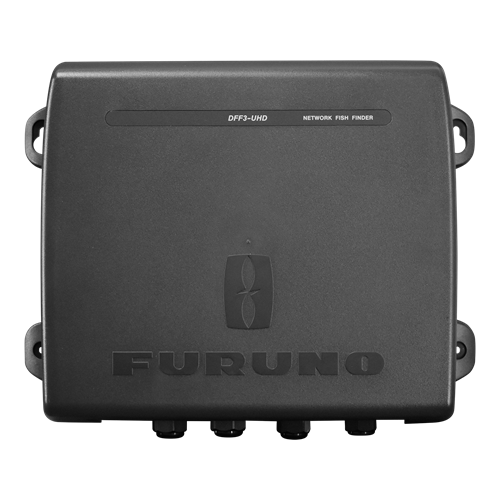 MSRP: $1,995.00
High-Power TruEcho CHIRP Fish Finder for NavNet TZouch3 MFDs and the black box TZT2BB. Includes 5M LAN Cable. Less Transducer
Display SizeSupplied Separately
Display TypeSupplied Separately
FrequencyCHIRP 25-242 kHz
Prices and Specifications Subject to Change Without Notice.
All prices shown are in USD. Prices are valid in US and Canada only.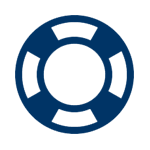 Can't find what you are looking for?
Maybe try the forum or register your product.
Download our latest drivers, software, and instructional software files for this product view Terms and Conditions
Cables
Chirp Transducers
Transducers
Miscellaneous Accessories
Cables
Cables
$140.00
CABLE ASSY FRU-3P-FF-A002M-001
$55.00
LAN CBL ASSY 2M RJ45XRJ45 4P
$65.00
LAN CBL ASSY 5M RJ45 X RJ45 4P
$100.00
LAN CBL ASSY 10M RJ45XRJ45 4P
Chirp Transducers
Chirp Transducers
For a complete list of compatible chirp transducers, including models not offered by Furuno USA, click
Here.
$2,500.00
Urethane, 2kW Tank/Cavity/Pocket Mount CHIRP Transducer, 38-75kHz and 130-210kHz
$4,600.00
Urethane, 2kW Tank/Cavity/Pocket Mount CHIRP Transducer, 38-75kHz and 80-130kHz
$4,995.00
Urethane, 2kW Tank/Cavity/Pocket Mount CHIRP Transducer, 40-60kHz and 80-130kHz
$3,400.00
Urethane Thru-Hull Transducer with Temp and High-Speed Fairing Block, 38-75kHz & 130-210kHz, 2 kW (No plug)
$3,080.00
DF 38-75 & 130-210 KHZ
$5,100.00
Pocket Mount Combo Transducer Low/High Wide CHIRP for (30-60 kHz and 150-250 kHz), DI-FFAMP, and DFF3D Multi-Beam Sonar (165 kHz) only
$5,100.00
Pocket Mount Combo Transducer Low/Medium TruEcho CHIRP for FCV1900/FCV1900B (30-60 kHz and 80-130 kHz), DI-FFAMP, and DFF3D Multi-Beam Sonar (165 kHz) only
$4,995.00
Urethane, 1-3kW Cavity/Pocket Mount CHIRP Transducer, 28-60kHz and 150-250kHz
$7,360.00
Urethane, 2-3kW Tank/Cavity/Pocket Mount CHIRP Transducer, 28-60kHz and 80-130kHz
$4,400.00
Urethane, 2-3kW Thru-Hull CHIRP Transducer with Temperature and High Speed Fairing Block, 28-60kHz & and 130-210kHz
$4,995.00
Urethane, 1-3kW Thru-Hull CHIRP Transducer with Temperature and High Speed Fairing Block, 28-60kHz & and 150-250kHz
$5,000.00
Urethane, 2-3kW In-Hull CHIRP Transducer, 28-60kHz & and 130-210kHz
$5,300.00
Urethane, 2-3kW In-Hull CHIRP Transducer, 28-60kHz & and 80-130kHz
Transducers
Transducers
5 kW and 10 kW transducers can be connected to the DFF3-UHD via the BT-5
Miscellaneous Accessories
Miscellaneous Accessories
$1,100.00
28khz and/or 50khz Booster Box, 5kw
$975.00
RECTIFIER AC/24VDC
$860.00
Dedicated Interswitch Hub for NavNet 3D
$40.00
RJ45 TO RJ45 WATERPROOF COUP