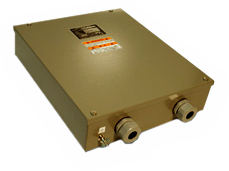 MSRP: $1,100.00
28khz and/or 50khz Booster Box, 5kw
Prices and Specifications Subject to Change Without Notice.
All prices shown are in USD. Prices are valid in US and Canada only.
Boost the power of your Furuno sounder
The BT-5 is a matching box designed to enhance the performance of select sounders when used in conjunction with 5kW or 10kW transducers. The combination of 5kW transmitter power and outstanding, field-proven receiver sensitivity permits select sounders, in connection with the BT-5, to offer unparalleled long-range performance. When connected with a 10kW transducer, the BT-5 offers performance that rivals any 10kW system, although the maximum power output remains 5kW.
The BT-5 brings out the maximum potential your sounder, and gives longer detection range thanks to the improved S/N ratio, achieved by the outstanding receiving capability. The maximum output power is 5kW even when the 10kW transducers are used.
High-power 5kW output
Long range detection
Available in dual-frequency (28kHz and 50kHz) or single-frequency (28kHz or 50kHz only) versions
Related Products
Related Products
$50.00
Operator's Manual, BT-5
$115.00
Transducer Extension Cable Assembly, 3 Meters (4-Pin Female to Terminal Strip)