Commercial Electronics - Real Tools for Real Jobs
If you're looking for marine electronics that work as hard as you do, look no further than Furuno. Here you will find the best, commercial-grade Radars, Fish Finders, Sonars, ECDIS, AIS, GMDSS and more. When it comes to your vessel, demand the best, demand Furuno!
When you spend every day on the water, there's one name you can always trust to get you home, Furuno.
Furuno was born and bred in the commercial market. We proudly design, engineer and produce products that are meant to take a beating from the harshest marine environments and still operate reliably every time. We use solid, commercial-grade components, so you can have the confidence that your Furuno will work when you need it the most. And if you need service on a piece of equipment, Furuno is there... worldwide, waiting to serve you. Plus in most cases, we can even service a piece of Furuno you've had on your vessel for 20 years. Real tools for real jobs... Furuno!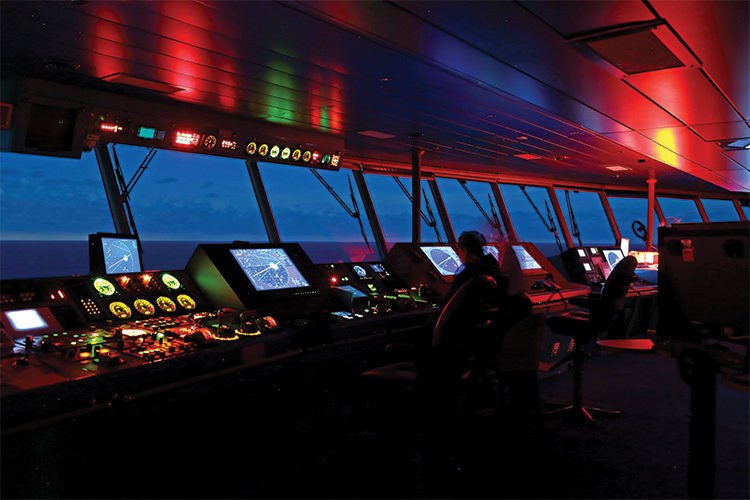 Furuno has taken decades of expertise to assemble the ultimate integrated bridge system
Utilizing our decades of expertise in sensor devices, we can create a bridge that incorporates the very latest network integration and software development. A Furuno bridge system offers multifunction workstations with seamless display of Radar/Chart Radar, ECDIS, Conning and Alert Management System data. Our bridge systems have been developed with a completely new and intuitive user interface and in strict accordance with the most up-to-date safety and navigation standards in mind.
Total network sensor integration delivers enhanced situational awareness to the mariner. An uncomplicated display presentation simplifies and streamlines navigational tasks. Common responsibilities such as route planning, navigation status monitoring, log-keeping, alarm awareness and day-to-day chart management are made easy through common workstation layout and redundancy of display and control. Watchstanders will enjoy reduced workload and significant freedom to move about the bridge, with all the necessary information available in a variety of displays and locations.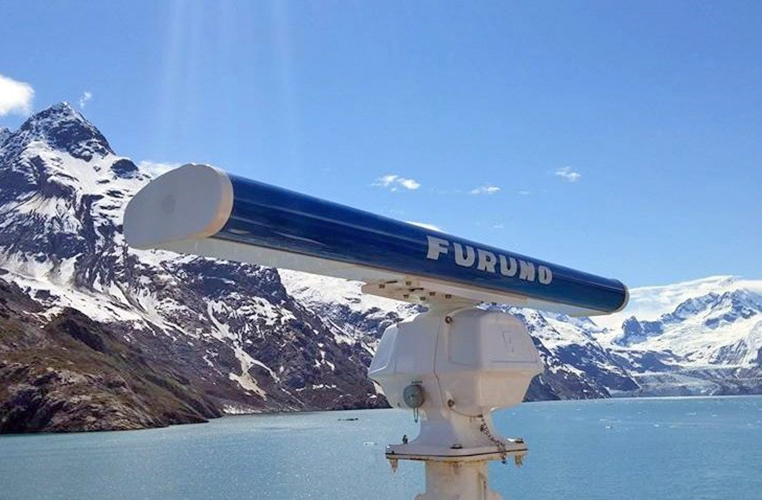 The best Radars in the industry... bar none!
When it comes to safety on the water, no other piece of electronic equipment on your bridge is as important as your Radar. For more than 30 years, Furuno Radars have consistently won the prestigious NMEA (National Marine Electronics Association) award for Best Radar. And nobody has a selection of Radars as vast as Furuno. We have Radars for every class of vessel, from tug boats to trawlers and container ships to aircraft carriers, you can find your Radar solution here. Furuno's Radar technology is the benchmark for the industry and we are continually bringing new features and functions to our units to make your job easier.
As with all of our products, every Radar is back with Furuno's 2 year world wide warranty. So no matter where in the world you are, you know you can depend on Furuno to be there!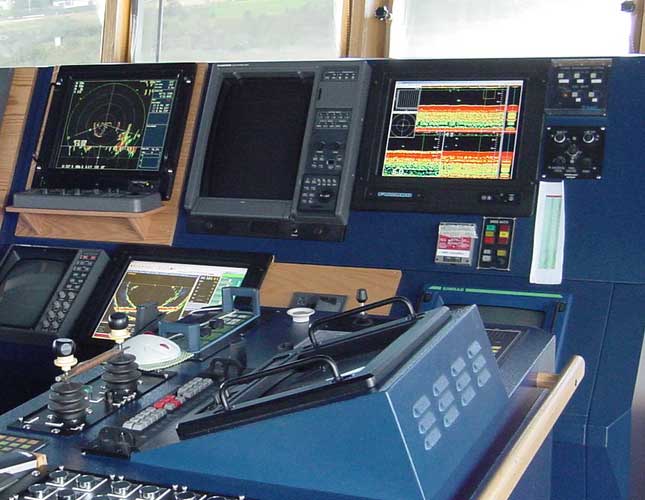 Make the most of your time fishing with real tools from Furuno
Furuno Fish Finders, Sounders and Sonars have found more fish than any other manufacturer in the world, and now we're finding more than ever! The high-powered FCV295 and FCV1150 employ Furuno Free Synthesizer (FFS) technology which permits a wide selection of operating frequencies from 28 to 200kHz. The FCV1900 series and the FCV2100 offer TruEcho CHIRP and Fish Size Indication. While our workhorse sonars, CH250, CH300, CSH5LMK2 and the CSH8LMK2 are designed for a wide range of commercial fishing vessels. Add in a Furuno Radar to locate feeding birds and watch the weather, now you have an unstoppable fishing package. When it comes to fishing above and below, look to Furuno for electronics you can depend on.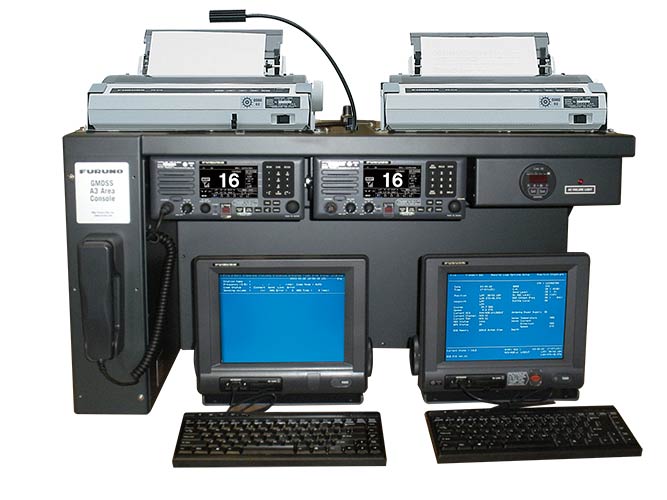 Furuno is Go for IMO, we hit all of the regulations that your vessel requires
Global Maritime Distress and Safety System (GMDSS) has been developed by the maritime nations in the International Maritime Organization (IMO) and is the result of their adoption of amendments made in 1988 to the 1974 International Convention on the Safety of Life at Sea (SOLAS).
Based on recent developments in maritime communications, such as satellites and digital technology, GMDSS is designed to ensure maximum availability of safety-related communication for all passenger ships as well as for cargo vessels of 300 GT and upwards engaged in international voyages. The goal of GMDSS is to virtually guarantee that complying vessels will be able to communicate with an onshore station at any time, from any location, in case of distress or to exchange safety-related information.