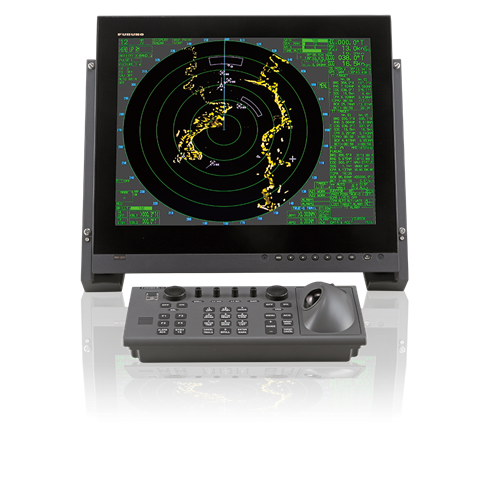 MSRP: Call For Price
PRICE LESS ANTENNA
25 kW Transmitter, 96 NM Radar System with 23.1 Inch Color LCD Display, less Antenna
Antenna Size4 ft or 6.5 ft or 8 ft
Beam Width0.95 degrees or 1.23 degrees or 1.8 degrees
Prices and Specifications Subject to Change Without Notice.
All prices shown are in USD. Prices are valid in US and Canada only.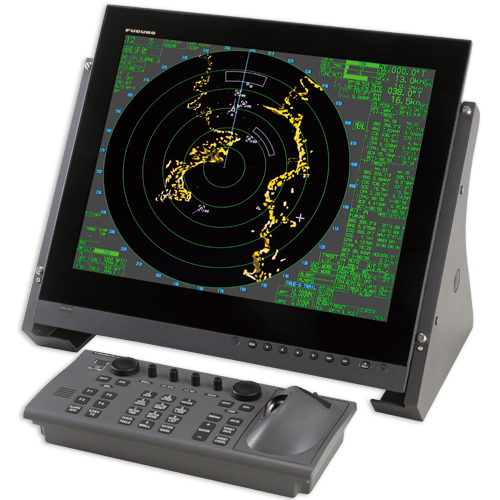 Legendary Furuno Radar solutions
The revolutionary FAR28x7 series of X- and S-band Radars are the result of FURUNO's 50 years experience in marine electronics and advanced computer technology. This series of equipment is designed to meet the exacting standards of the International Maritime Organization (IMO) for ships of 10,000 GT and above.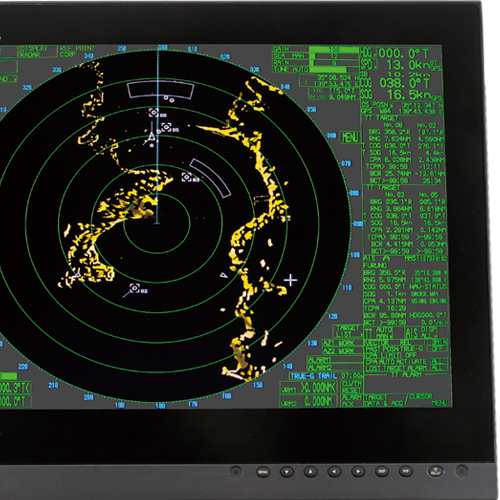 Beautiful color displays
The display unit employs a 23.1" LCD. It provides an effective picture diameter of larger than 340 mm. The SXGA monitor provides crisp Radar echoes, which are presented in a selected color with a day or night background color for easy observation in all lighting conditions. Different colors are assigned for marks, symbols and texts for user-friendly operations.
Unparallelled target detection
Target detection is enhanced by sophisticated signal processing techniques such as multi-level quantization (MLQ), echo stretch, echo average, and Radar interference rejecter. Two guard zones can be set at required ranges in any sector. Other ship's movements are assessed by advanced target tracking software and alerted by CPA/TCPA data readouts. The FAR28x7 series provide ARPA and AIS (transponder unit is required) function as a standard. A variety of antenna is selectable, from 4', 6.5' or 8' radiator. The rotation speed is selectable from 24 rpm for standard Radars or 42 rpm for HSC. The S-band Radar FAR2837S assures target detection in adverse weather where X-band Radar are heavily affected by sea or rain clutter.
Product Consists Of
Choose an Antenna Array
Cables
Related Products
Miscellaneous Accessories
Manuals
Product Consists Of
Product Consists Of
$8,195.00
Processor Unit 25kW & Up
$1,095.00
Keyboard Control Unit with Trackball & 10m Cable
$11,295.00
24 RPM Gearbox with 25 kW Transceiver
$6,495.00
23.1" Color LCD Monitor w/o Bracket
$695.00
CABLE 30M RW9600 14C FAR2XX7
Note: List Price Credit for Standard Signal Cable Assembly is $325.00
$710.00
MU231 MOUNTING BRACKET
Choose an Antenna Array
Choose an Antenna Array
$1,970.00
Antenna, 4 Foot Open Array
$2,370.00
Antenna, 6.5 Foot Open Array
$3,370.00
Antenna, 8 Foot Open Array
Cables
Cables
The FAR2XX7 series radar maximum signal cable length using standard cable (RW9600) is 100M. For cable runs of between 101M and 200M, use P/N CBL-2X7-200 (200 meter cable). For cable runs of between 201M and 300M, use P/N CBL-2X7-300 (300 meter cable). Installation should include two optionally available junction boxes, P/N CBL-2X7-BOX.
Related Products
Related Products
$11,995.00
FAR2XX7 CHART RADAR OPTION *
$2,495.00
Compact Dome Satellite Compass, NMEA2000 (1.0 degree Heading Accuracy) w/6M Cable
$5,295.00
High accuracy Satellite Compass with a compact 2-sensor antenna. Uses GPS, Galileo and/or GLONASS satellite systems to ensure the highest precision and coverage. 0.4 degree course accuracy
$11,095.00
4.3 Inch Color LCD Display, Satellite Compass with Three GPS Antenna Receivers (0.25 degree Heading Accuracy)
Miscellaneous Accessories
Miscellaneous Accessories
List Price Credit for Standard Antenna Motor Assembly $650.00. The fee to perform the 42 RPM motor conversion is three hours at the current labor rate.
Manuals
Manuals
$40.00
Installation Manual, FAR2XX7 Series
$50.00
Operator's Manual, FAR2XX7 Series