MSRP: $2,700.00
Universal Pedestal for FAR22x8BB, FAR3x00 and FAR2xx7
Prices and Specifications Subject to Change Without Notice.
All prices shown are in USD. Prices are valid in US and Canada only.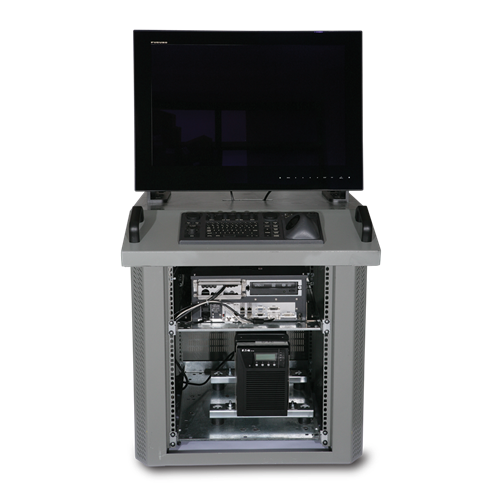 Designed to accommodate a wide variety of Furuno Equipment!
The FHLCOMMPED is Furuno's new "Omni" function pedestal designed to support a wide array of Furuno Radar and ECDIS processors, keyboards and displays, including the FMD3000, FAR2XX7 and FAR3000 Series. The pedestal includes all mounting hardware and brackets for MU190, MU231, MU270W and many Hatteland monitors. Features include removable front and rear panels for easy access to components during installation. Handles on keyboard platform are standard supply.
Miscellaneous Accessories
Miscellaneous Accessories
Miscellaneous Accessories
$790.00
MULTI BRACKET FOR FHLCOMMPED