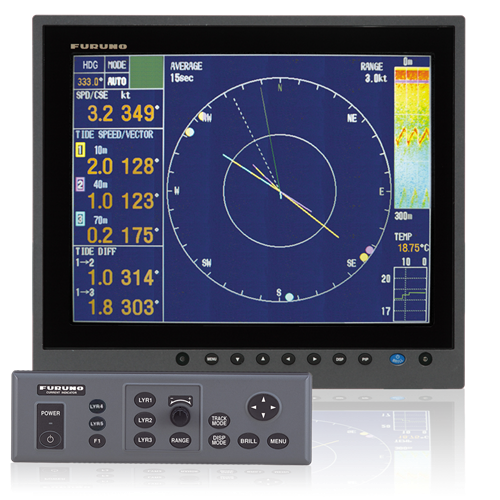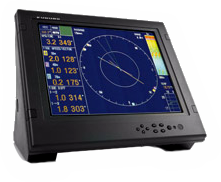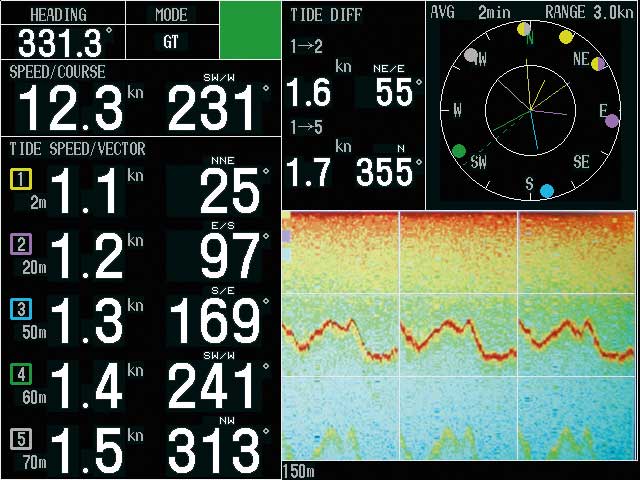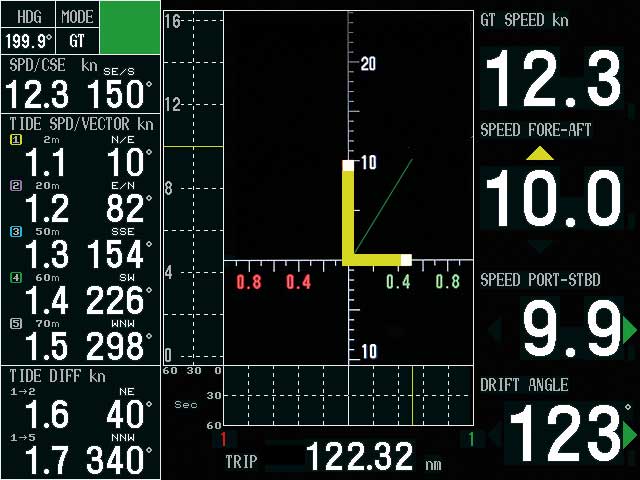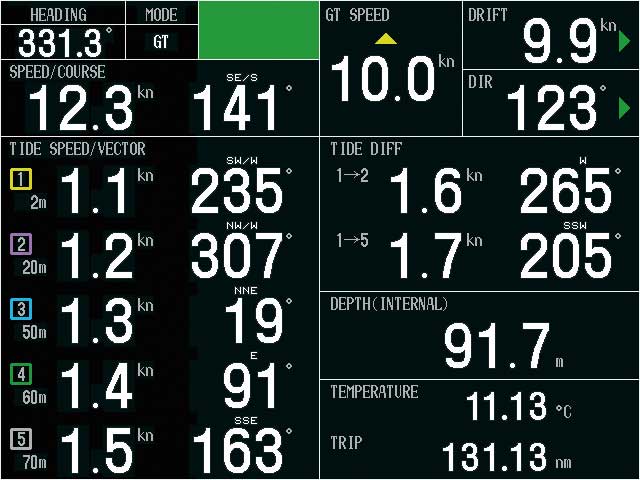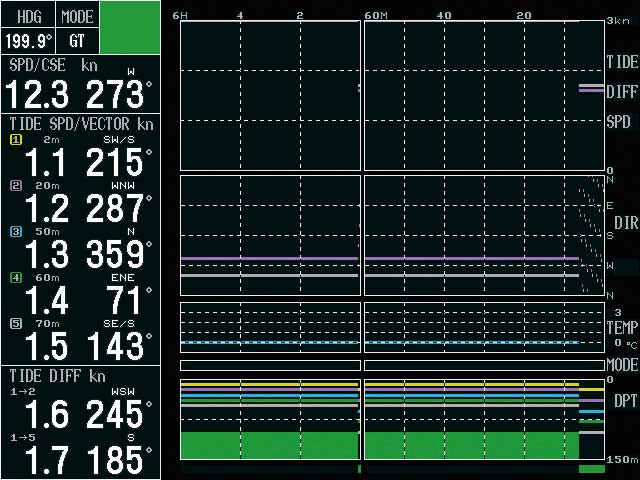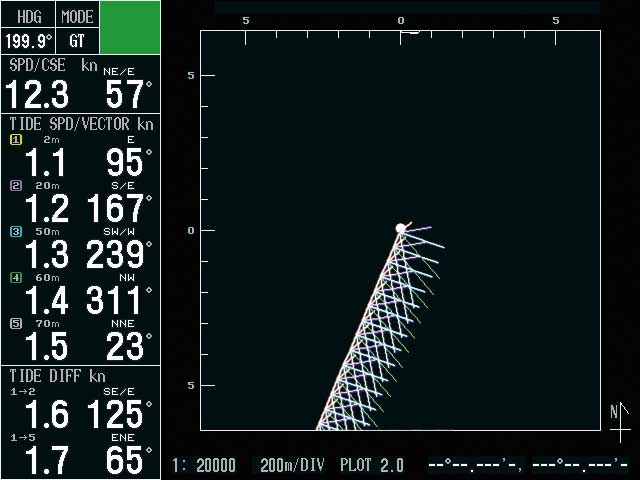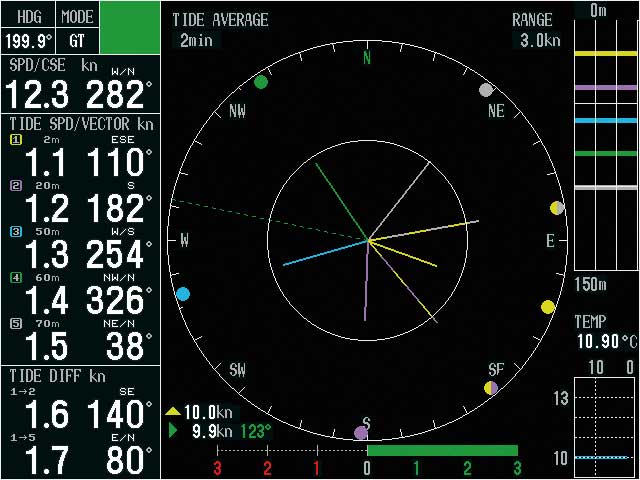 MSRP: Call For Price
MUST ADD SONAR TANK AND EXTENSION CABLE
244 kHz Black Box Current Indicator, less tank and extension cable
Display SizeSupplied Separately
Power Usage115 VAC or 230 VAC
Prices and Specifications Subject to Change Without Notice.
All prices shown are in USD. Prices are valid in US and Canada only.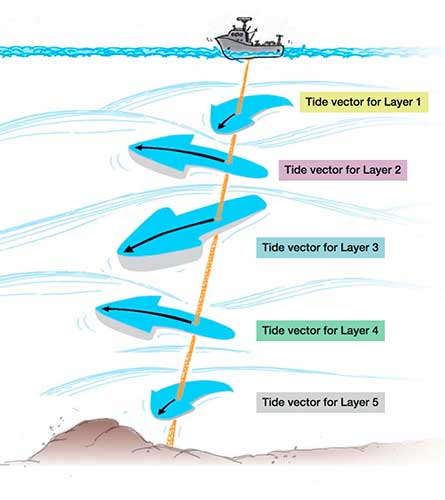 Current Indicator, perfect for a variety of fishing and survey vessels
The CI68BB displays tide speed and direction at five depth layers and ship's speed. Using this information, you can predict net shape and plan when to throw your net. The CI68BB has a triple-beam emission system for providing highly accurate current measurement. This system greatly reduces the effects of the rolling, pitching and heaving motions, providing a continuous display of tide information. When ground (bottom) reference is not available acoustically in deep water, it can provide true tide current information by receiving position and speed data from a GPS navigator and heading data from the satellite (GPS) compass or gyrocompass. In addition, navigation information, including position, course and ship 's track, can also be displayed.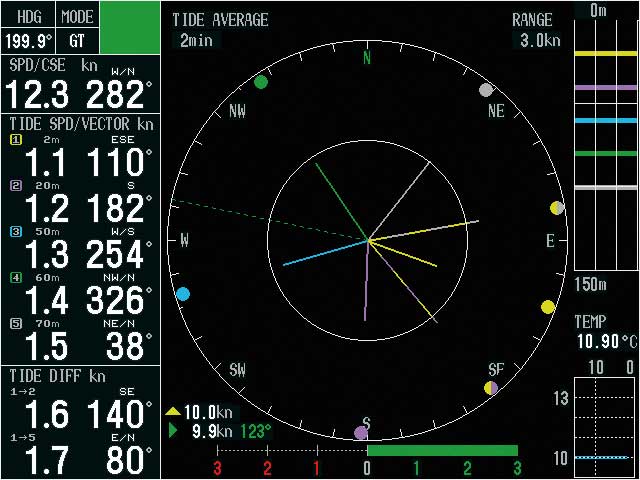 Tide vectors for speed and direction
Tide speed and direction for the fifth depth layers are displayed with vectors. The depth of each layer can be set manually in 1 m intervals. Other information such as tide differential between the basic layer and the reference layer, heading and course can also be displayed in large text.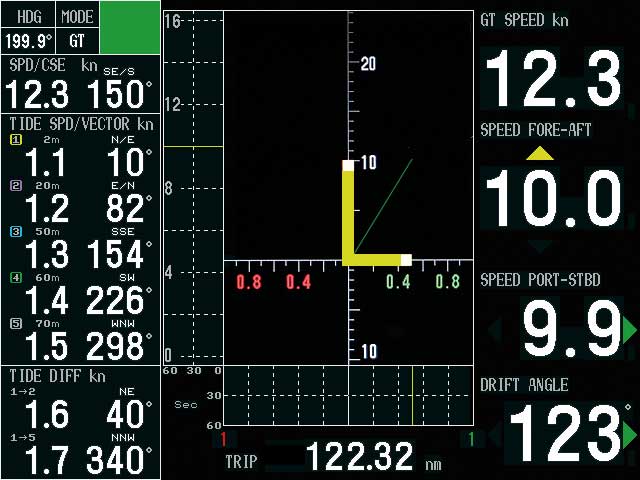 Display ship's speed and intuitively show drift direction
Displays the speed components for fore-aft and port-starboard. The synthesized vector (green line) intuitively shows drift direction. The speed source is selectable on the menu from ground tracking or water tracking.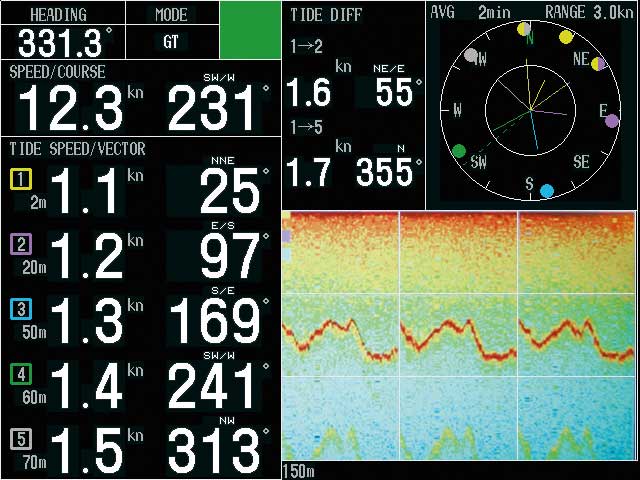 Evaluate the concentration or distribution of fish schools
Displays echogram obtained from each beam. It helps evaluate the concentration or distribution of fish school or seabed at three directions simultaneously.
Product Consists Of
Hull Tanks
Cables
Transducers
Marine Monitors
Miscellaneous Accessories
Manuals
Product Consists Of
Product Consists Of
MUST ADD SONAR TANK AND EXTENSION CABLE
$2,750.00
CONTROL UNIT CI68
$8,850.00
244kHz Transducer with 20 Meter Cable, CI68
$495.00
Steel Transducer Cable Thru-Hull Tube
$650.00
CABLE ASSY CNTL 66S1238 20M
Hull Tanks
Cables
Transducers
Transducers
$8,830.00
244kHz Transducer with 10 Meter Cable, CI68
$8,850.00
244kHz Transducer with 20 Meter Cable, CI68
Marine Monitors
Miscellaneous Accessories
Miscellaneous Accessories
$62.00
Display Viewing Hood Assembly, Landscape Style
$545.00
Display Mounting Bracket Assembly
$96.00
Display, Snap-On Front Cover, Landscape Style
$675.00
Transducer Cable Junction Box
$1,075.00
JB CI630 W/XDCR EXT CBL 10M*
Manuals
Manuals
$50.00
Operator's Manual, CI68
$40.00
Installation Manual, CI68