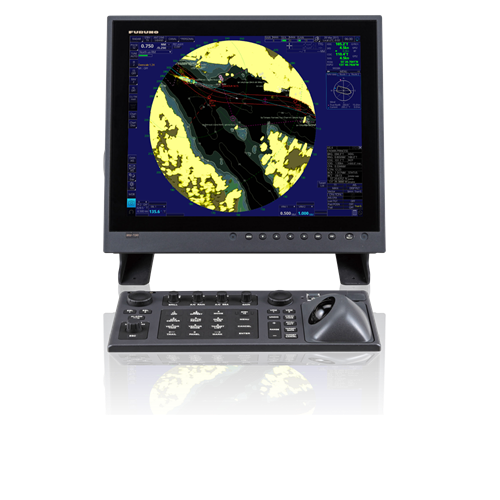 MSRP: $11,995.00
FAR2XX7 CHART RADAR OPTION *
Prices and Specifications Subject to Change Without Notice.
All prices shown are in USD. Prices are valid in US and Canada only.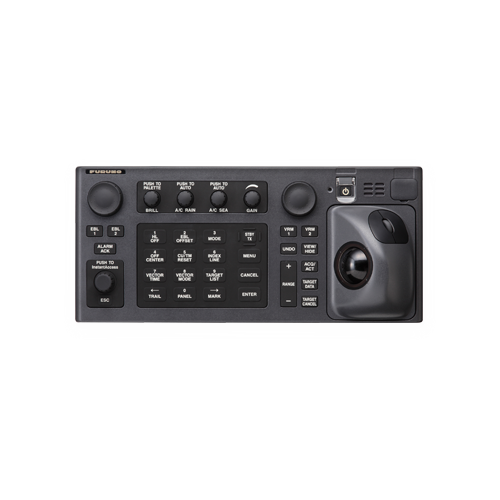 Turn your X7 Radar into a full -featured Chart Radar with ECDIS chart-plotting capability!
The FAR2XX7CRO upgrade package turns your X7 Radar into a full Chart Radar with ECDIS chart-plotting capability, complete with official navigation charts for US waters. This optional Chart Radar kit can be used in any FAR2XX7 installation, old or new. Older X7 Radar installations may require software and firmware updates.
The FAR2XX7CRO includes the EC3000-2119 Chart Radar Processor, RCU025 Chart Radar Keyboard and Standard Installation Materials (001-230-210-00).
The Chart Radar Processor is installed in parallel and networked with a new or existing FAR2xxX7 Radar installation. Either or both of the keyboards may be used to control Radar and Chart Radar functions. (Only one FCR keyboard may be used).
Accessories for the FCR-Series Chart Radars are the same as for the FAR2XX7 Series Radars, and include the following items:
PM31 - (X-Band) and PM51 (S-band) Performance monitors
AD100 - Heading Converter
FMD3X00PED - Our newly developed ECDIS pedestal provides a place to mount the display, keypad and monitor, now also has an industrial slide-out drawer for easy termination of the sensors and other Input/Output
Desktop Display/Keyboard Mounting Bracket 008-535-640 (MU190) or 008-535-650 (MU231) works with the MU190 or MU231 display and the FCR's full size keyboard
RCU025 - Full sized keyboard for second or third clone stations (standard)
RCU026 - Trackball controller with power on/off switch and USB jack, or Direct connection to the FCR processor and full capability from up to three separate stations (30M control cables are available).
While there are currently no carriage or fitting requirements for Chart Radars in US waters, it is vital to note the FCR Radar series is type approved and USCG certified as a primary Radar.
*System requirements: FAR2XX7 Series Radars must be operating SPU Version 3.5x and RFC Version 1.35, with Board Level 1 or later to be compatible with the FCR upgrade. Radar versions prior to these must be fitted with RFC board P/N 008-555-990 (PCB 03P9346A RFC FAR2XX7) and SPU board P/N 008-555-650 (PCB 03P9337 SPU RPU013), prior to following the FCR upgrade procedures.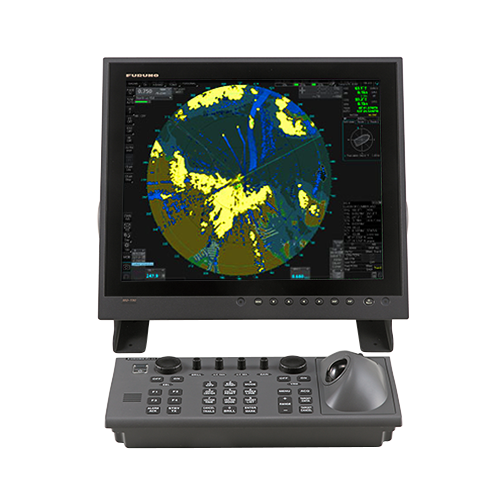 FAR2xx7CRO Features:
IMO Compliant (and US Coast Guard approved) as a standalone and/or inter-switched Radar
Official NOAA S-57 charts and updates available FREE directly from the NOAA web site
Also works with C-MAP Commercial charts, Admiralty Vector Chart Service (AVCS) and Admiralty Information Overlay (AIO)
System gives any operator access to the following functions from a single screen with a single mouse click
Full/standalone Radar mode with a completely new and easy to use user interface
Fully functional ECDIS mode running full time in the background
Radar with chart "underlay" mode (note that chart underlay keeps emphasis on the Radar, not the chart)
Three clone high resolution DVI outputs and three separate controller ports on the EC3000 processor give installers the ability to add extra stations by simply adding on a keyboard or a trackball controller
Integration between ECDIS and radar is seamless; all useful functions from the FMD3200 ECDIS like screen shots, voyage logs, routing, fast redraw and more are also available on the FCR
USB port right on the keyboard greatly simplifies correcting and loading charts, and getting user settings and screen shots in and out of the system
Separate and independent serial input and output ports make connection of sensors easy
USB capability and standard Linux drivers make remote viewing and diagnostics a reality
Linux architecture provides "future-proofing," especially important when many competitors' systems based on Windows XP are now unsupported by Microsoft
Keyboard is the same size as the FAR2XX7 and utilizes the same monitors making accessorizing the FCR simple
Product Consists Of
Related Products
Miscellaneous Accessories
Product Consists Of
Product Consists Of
$1,780.00
Chart Radar Keyboard w/ 5 meter cable
$78.00
INST MAT CP03-35001 FCR2xx9
$13,045.00
ECDIS PROCESSOR FCR2XX9
Related Products
Related Products
Call For Price
12 kW Transmitter, 96 NM Radar System with 19" Color LCD Display, less Antenna - go to FAR2218BB
Call For Price
12 kW Transmitter, 96 NM Radar System with 23.1 Inch Color LCD Display, less Antenna - go to FAR2218BB
Call For Price
25 kW Transmitter, 96 NM Radar System with 19" Color LCD Display, less Antenna - go to FAR2228BB
Call For Price
25 kW Transmitter, 96 NM Black Box Radar System, less Antenna - go to FAR2228BB
Call For Price
30 kW Transmitter, 96 NM ARPA Radar System with 23.1 Inch Color LCD Display and 12 Foot Open Array - go to FAR2238SBB
Call For Price
25 kW Transmitter, 96 NM Black Box Radar System, DC Power, less Antenna
Call For Price
25 kW Transmitter, 96 NM Radar System with 23.1 Inch Color LCD Display, less Antenna - go to FAR2228BB
Call For Price
30 kW Transmitter, 96 NM Black Box Radar System with 12 Foot Open Array - go to FAR2238SBB
Call For Price
12 kW Transmitter, 96 NM Black Box Radar System, less Antenna - go to FAR2218BB
Miscellaneous Accessories
Miscellaneous Accessories
$625.00
Display and Keyboard Combining Kit, MU190
$1,055.00
CBL 6TPSH-XH12X2 30M RCU026
$1,510.00
Gyro Analog to Digital Converter, Digital Heading Repeater (External)
$665.00
CBL 6TPSH-XH12X2 20M RCU026
$1,495.00
Deck Pedestal for FAR2XX7 Radar Series
Discontinued - go to FHLCOMMPED
$385.00
CBL 6TPSH-XH12X2 10M RCU026
$695.00
Display and Keyboard Combining Kit, MU231
$1,780.00
Chart Radar Keyboard w/ 5 meter cable
$2,930.00
Performance Monitor, X-Band
$1,795.00
TRKBL CONT UNIT W/5M FMD3200