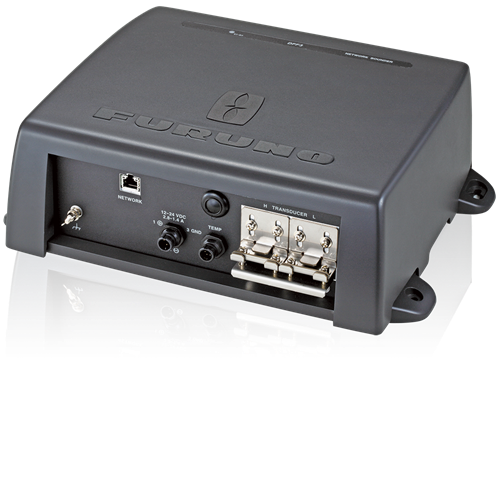 MSRP: $2,395.00
Price Less Transducer
External Black Box Echosounder Module for NavNet w/5M LAN Cable, Less Transducer (1, 2 or 3kW)
Display SizeSupplied Separately
Display TypeSupplied Separately
Power Usage12 VDC or 24 VDC
Power Output1 kW or 2 kW or 3 kW
Prices and Specifications Subject to Change Without Notice.
All prices shown are in USD. Prices are valid in US and Canada only.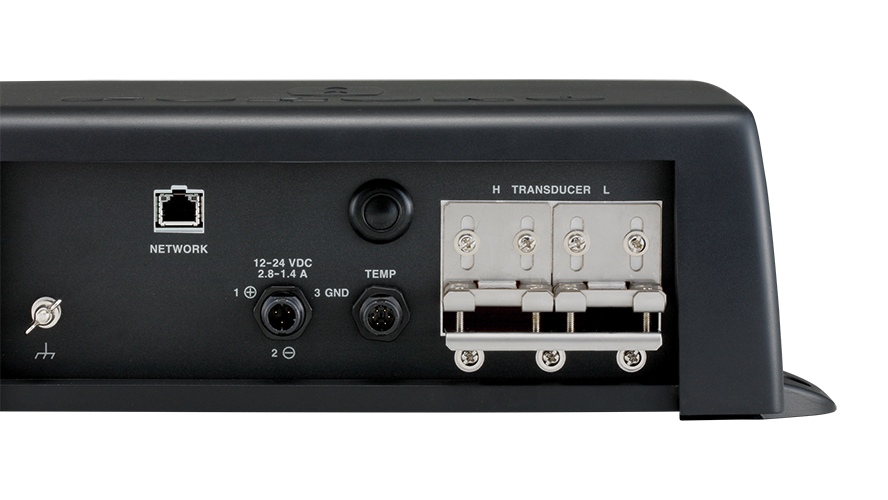 Power packed for deep water fishing
Furuno's DFF3 is a network sounder featuring FDF (Furuno Digital Filter) signal processing technology. The DFF3 is designed for use with NavNet, NavNet VX2, NavNet 3D, NavNet TZtouch and NavNet TZtouch2. This digital Network Sounder can turn any NavNet display into a powerful, dual-frequency digital fish finder. The compact network sounder unit connects directly to a NavNet display or an Ethernet hub with a single Ethernet cable. If it is connected to an Ethernet hub that has multiple displays attached, each of those displays will have access to the Network Sounder.
The sounder itself has a selectable 1, 2 or 3kW output power. You may choose any two operating frequencies from 28 to 200 kHz with FFS (Furuno Free Synthesis) technology. With the powerful DFF3, you can obtain detailed echoes of bottom structure and fish using range scales of up to 3,000 meters (nearly 10,000 feet). And because the Network Sounder is used on a NavNet display, you will also be able to use its Radar and Chart Plotter features depending on which unit you have.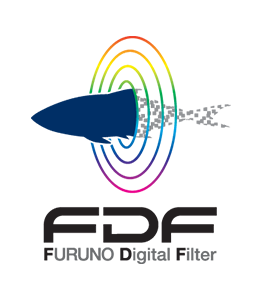 Furuno Digital Filter (FDF
™

) Fish Finder

Furuno Digital Filter (FDF™) Fish Finders feature advanced filtering capabilities and digital auto tuning, which eliminates noise. Furuno FDF Fish Finders deliver the ability to spot individual fish with clarity, accuracy and detail. Whether in shallow or deep water, Furuno FDF Fish Finders give you what you would expect from a Fish Finder at all times.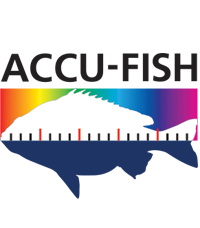 Know more about the fish under your boat
Furuno's award winning network Fish Finders offer a unique fish size analyzer function, ACCU-FISH™. The ACCU-FISH™ algorithm analyzes echo returns to compute individual fish size and display it on the screen.
Cables
Transducers
Miscellaneous Accessories
Cables
Cables
$95.00
POWER CABLE ASSY 3.5M DFF3D
$55.00
LAN CBL ASSY 2M RJ45XRJ45 4P
$65.00
LAN CBL ASSY 5M RJ45 X RJ45 4P
$100.00
LAN CBL ASSY 10M RJ45XRJ45 4P
$50.00
CONN ASSY W/2M CBL 6P WP ST
Transducers
Miscellaneous Accessories
Miscellaneous Accessories
$1,100.00
28khz and/or 50khz Booster Box, 5kw
$850.00
Rectifier, 110/220VAC to 24VDC, 2.5 Amps
$860.00
Dedicated Interswitch Hub for NavNet 3D
$100.00
GO TO 001-605-510-00