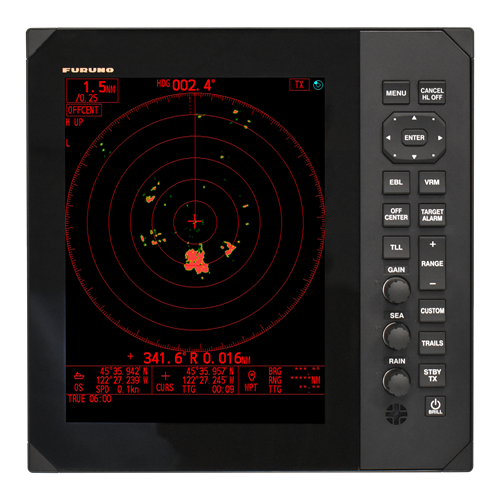 MSRP: $4,095.00
12.1" Portrait-Style Radar Display, less radome or gearbox/array
Antenna Size19 inches or 24 inches or 3.5 ft or 4 ft or 6 ft
Prices and Specifications Subject to Change Without Notice.
All prices shown are in USD. Prices are valid in US and Canada only.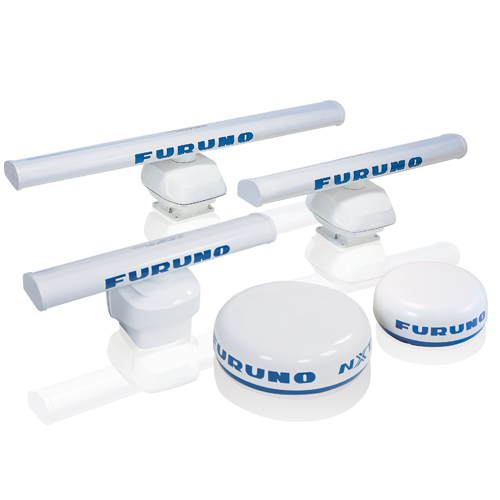 Radar Options For Any Vessel
The FR12 Radar features a 12.1" Color LCD and key panels for simple operation. The display is designed for use with the Furuno DRS X-Class or NXT Radar series, offering unmatched performance and an expanded selection of arrays, from compact domes to large open arrays in both solid-state and magnetron configurations.
Expanded I/O capability includes 1 LAN port for connection with the DRS Radar Sensor of your choice, 3 NMEA0183 ports, 1 NMEA2000 port, 1 USB port for connection of a mouse or USB flash drive, and an HDMI port for video output to an external monitor.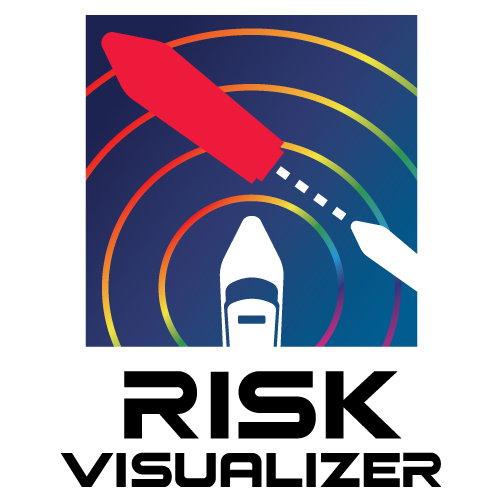 Risk Visualizer and DRS Radar Features
Risk Visualizer is a unique feature that allows the navigator to see areas with a high risk of collision as well as displaying the time to reach those areas, with many options for customization. This technology shows potential collision areas based on the current position and movement of all surrounding vessels, providing a quick and intuitive overview of the situation around your ship. Color-coded alerts help you assess the level of danger and plan your next move, contributing to the continuous improvement of safety at sea.
DRS Radars include features such as Fast Target Tracking, immediately displaying a vector line indicating the target's speed and heading. When connected to an NXT Radar, solid-state features are unlocked, such as RezBoost Beam Sharpening and Target Analyzer, instantly identifying hazardous targets.
Custom AIS presentation, flexible Anti-Clutter controls, and a Stern Up presentation are all available.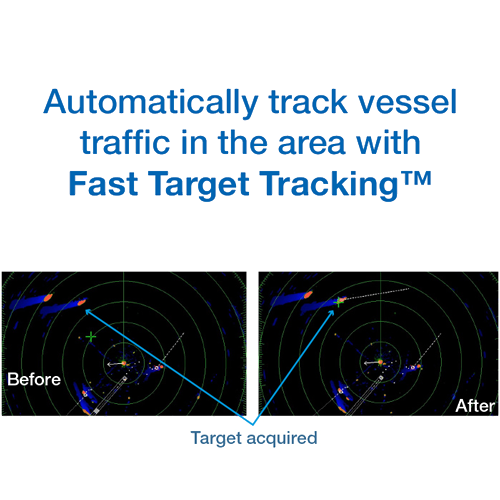 Fast Target Tracking™
Fast Target Tracking™ instantly displays a vector indicating the target's speed and heading. Targets are automatically tracked, making it possible to immediately calculate and display a trajectory and velocity vector. Target vectors greatly increase situational awareness and overall safety on your vessel.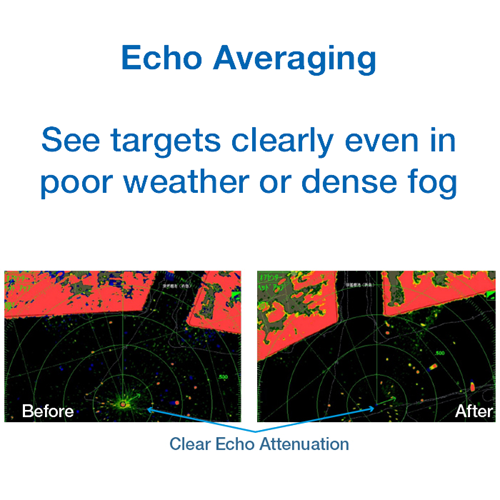 Echo Averaging
The Echo Average feature attenuates irregular echoes, such as reflections from the sea surface and precipitation, while stabilizing echoes from fishing gear and other vessels. Echo Averaging makes it easy to0 see what you want to see in any conditions, even adverse weather her such as high waves, heavy rain, or dense fog.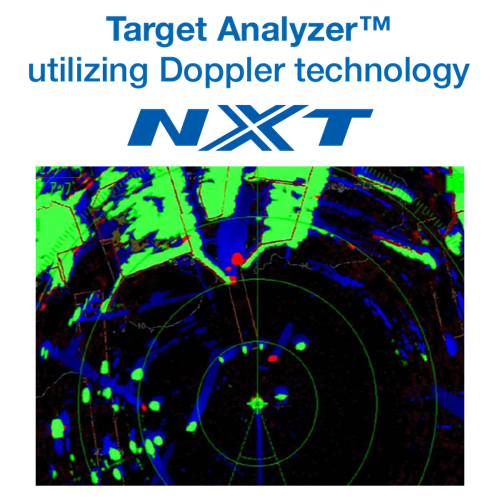 Target Analyzer™
When paired with Furuno NXT Doppler Radars, Furuno's exclusive Target Analyzer™ function is unlocked, where targets approaching your vessel automatically change color to increase safety and improve situational awareness. Green targets are stationary or moving away from you, while red targets are moving towards your vessel. Working independently of vessel speed, target echoes dynamically change colors as targets approach or move away.
Chart Overlay
With the optional RP board installed, the FR12 can display Radar echoes overlaid onto MapMedia mm3d charts. Marks and Lines created on a networked GP3700/F GPS Chart Plotter can also be displayed.
Take a First Look at the FR10 and FR12 Radar Displays!
Take a look at these new Radar displays and walk through all of the new features and options!
UHD Digital Radar Sensors
Cables
Miscellaneous Accessories
UHD Digital Radar Sensors
UHD Digital Radar Sensors
Cables
Cables
$50.00
NMEA2000 Micro Cable, 1 Meter, Male-Female connectors (straight)
$60.00
NMEA2000 Micro Cable, 2 Meter, Male-Female Connector
$80.00
NMEA2000 Micro Cable, 6 Meter, Male-Female Connector
$55.00
NMEA2000 Micro Cable, 1 Meter, Female Connector + Pigtail
$80.00
NMEA2000 Micro Cable, 2 Meter, Female Connector + Pigtail
$70.00
CBL NMEA2K MICRO-F 6M S-END
$52.00
NMEA2000 Micro Cable, 6 Meter, Female connector + Pigtail
$55.00
LAN CBL ASSY 2M RJ45XRJ45 4P
$65.00
LAN CBL ASSY 5M RJ45 X RJ45 4P
$100.00
LAN CBL ASSY 10M RJ45XRJ45 4P
Miscellaneous Accessories
Miscellaneous Accessories
$1,850.00
CHART KIT OP03-266-E FR12
$860.00
Dedicated Interswitch Hub for NavNet 3D
$85.00
External Radar Alarm Buzzer, 0P03-21
$850.00
Rectifier, 110/220VAC to 24VDC, 2.5 Amps