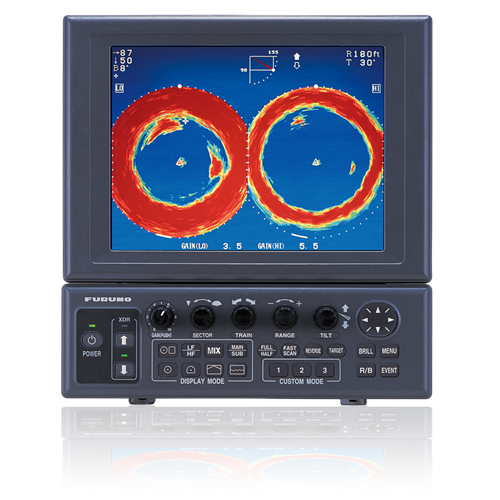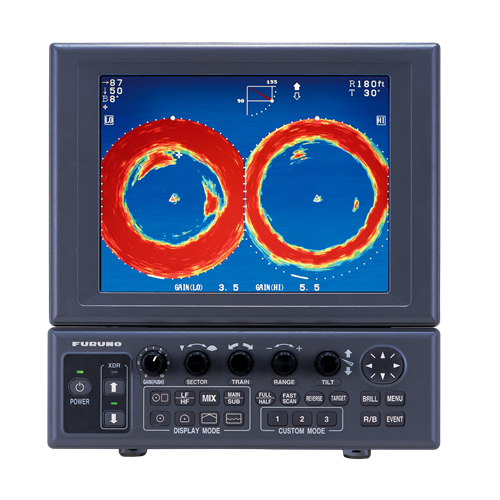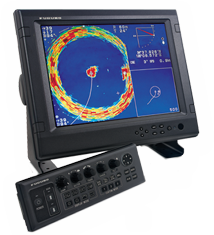 MSRP: Call For Price
10.4" Searchlight Sonar, 60/153 kHz, 24 VDC, 400mm Hull Unit
Prices and Specifications Subject to Change Without Notice.
All prices shown are in USD. Prices are valid in US and Canada only.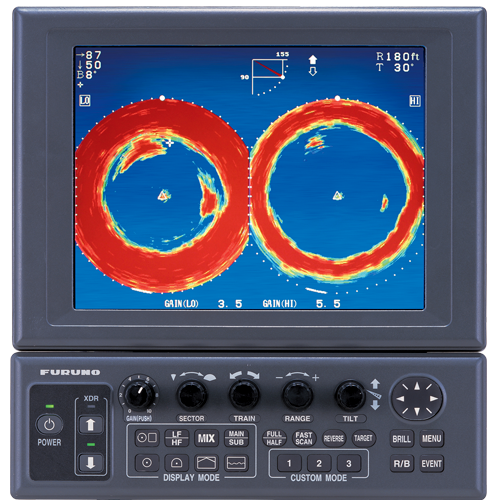 World's first dual frequency Sonar!
The FURUNO CH300, the worlds first dual-frequency searchlight sonar, is designed for a wide range of commercial or sport fishing vessels. Its operating frequency can be selected from either 60/153 or 85/215 kHz, and the transducers are incorporated in one soundome. The high frequency of 153 and 215 kHz gives a highly detailed search near and all around the vessel. The lower frequency, 60 and 85 kHz, enables long-range searches of over 500 m. With advantages of both high and low frequency, the CH300 helps to search on a rough seabed and to greatly enhance fish school detection.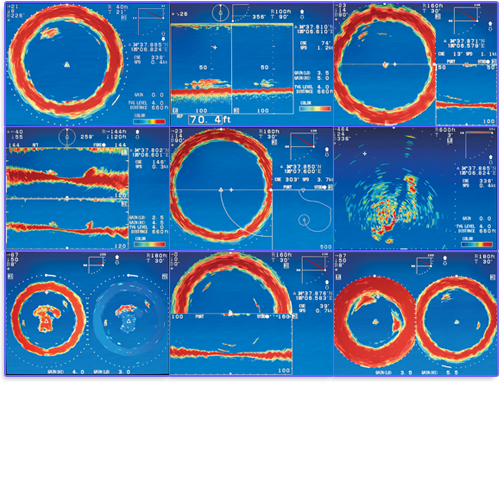 Numerous, versatile presentation modes
A variety of presentation modes are available: horizontal and vertical scan, echo sounder and the combination mode displaying horizontal and vertical scan/historical/plotter presentations. The combination of horizontal and vertical scan helps evaluate the distribution of fish schools in both the horizontal and vertical planes simultaneously.
The CH300's unique mix mode operates on the principle that high frequency beams receive stronger echoes from smaller fish, compared with low frequency beams. By comparing the returned echo intensity of both frequencies, this mode picks out the echoes of small fish and displays them in discriminating colors. Other echoes are displayed in the weakest color. This helps to discriminate small fish, such as bait fish, from the rest of your catch.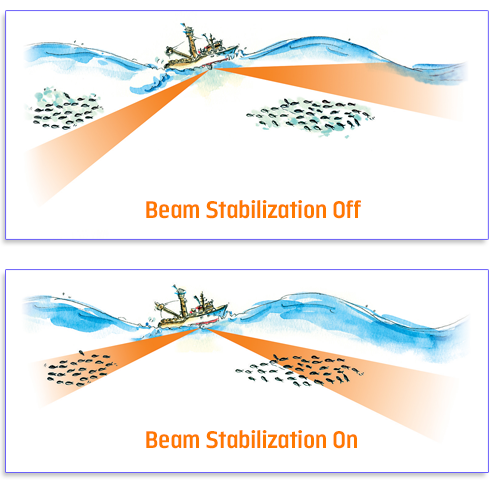 Target Lock and Beam Stabilization
The CH300 provides two target lock modes to track a fish echo or a stationary position, such as a fish shelter or reef. Target Lock automatically tracks the chosen fish school. In position track, the beam is locked onto the L/L position specified by the target marker.
Using the ship's pitch and roll information, such as from a Satellite Compass, Motion Sensor or Clinometer, the Sonar beam is kept at the required tilt angle, even in rough seas.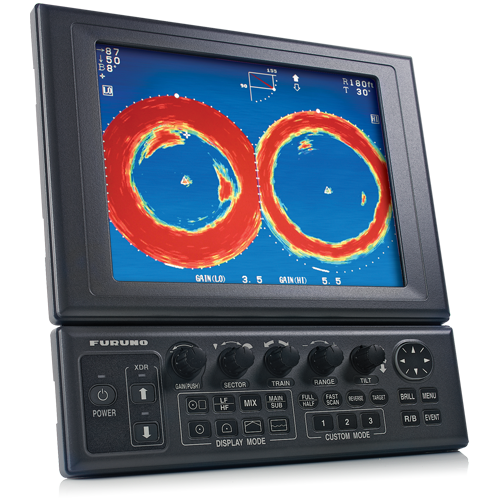 Compact Hull Unit for space-saving installation
The CH300 consists of a 10.4" Color LCD Display, control unit, transceiver and compact hull unit. This separated system configuration provides a flexible and space saving installation. The hull unit, whose travel or stroke can be selected at either 250 mm or 400 mm, will fit any boat where a 190 mm (7.5") internal diameter hull tube is available. A previously installed CH250 can be changed to the CH300 without dry-docking since both models use the same size hull unit.
Product Consists Of
Cables
Related Products
Product Consists Of
Product Consists Of
$600.00
7 Foot Stainless Steel Soundome Shaft. (2.2 Meters)
$1,510.00
Sonar Oil and Flange with Installation Materials
$3,270.00
CH302 CONT HEAD & MU100C DISP
$4,460.00
XCVR 60/153K OR 85/215K CH300
$3,875.00
CH300 HOIST 60/153K 24V/400MM
$7,210.00
SOUNDOME 60/153K 5.2M CBL
$1,575.00
Motion Sensor with 10 Meter Cable Assembly
$465.00
15M CABLE 06S4080 CH250 CH300
$395.00
Cable Assembly, Processor to Display or IF8000, 5 Meters
Cables
Cables
$150.00
CBL ASSY MJ-A10SPF0002-0.15M
$160.00
Cable Assembly MJ-A10SPF0002 1.5M
$170.00
Signal Cable Assembly, Control Unit to Display or IF8000, 5 Meters
$555.00
CBL ASSY 06S4078 10M CH250
$695.00
30M CABLE 06S4080 CH250 CH300*
$1,195.00
50M CABLE 06S4080 CH250 CH300
Related Products