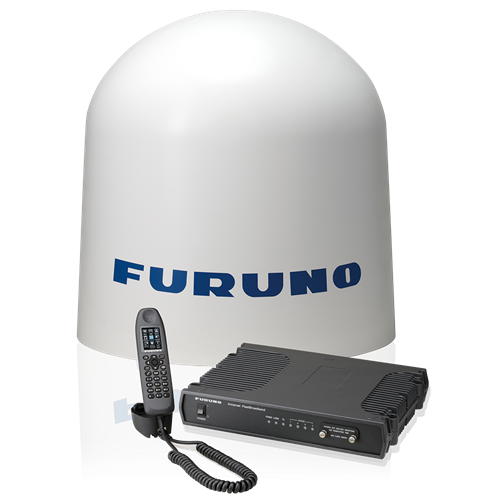 MSRP: Call For Price
Inmarsat FleetBroadband System
Prices and Specifications Subject to Change Without Notice.
All prices shown are in USD. Prices are valid in US and Canada only.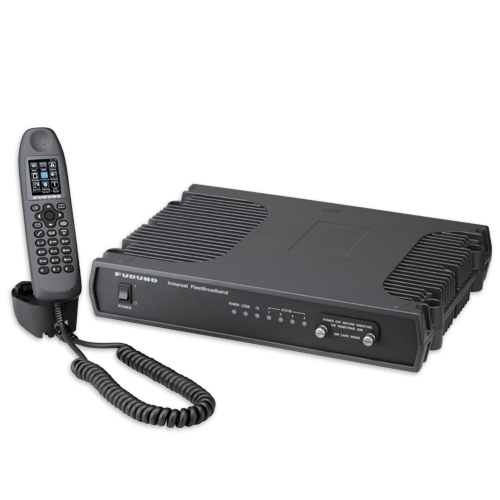 Broadband IP ship-to-shore operational and social communications
FURUNO's Inmarsat FleetBroadband FELCOM 500 delivers faster, more cost-effective solution to maritime broadband data and voice communications on a global basis. Once installed, FleetBroadband will turn a ship into a broadband floating office where constant, simultaneous access to voice and multiple high-speed data services are available, transforming access to data at sea. Increasing levels of both operational and social communications can be conducted all at the same time through this new service. Navigators can obtain weather and chart updates* online in order to optimize their route planning and monitoring tasks, while all onboard can enjoy the benefit of the Internet, e-mail and VoIP calls to the head offices or their friends and family back home all via a single terminal.
FleetBroadband represents a quantum leap in terms of marine communication speeds. With its data capability of up to 432 kbps – more than three times the maximum for Fleet 77 service – the FELCOM 500 will alter the way mariners and vessels communicate, just as on-shore broadband data communications paved the way for the broadband IP era.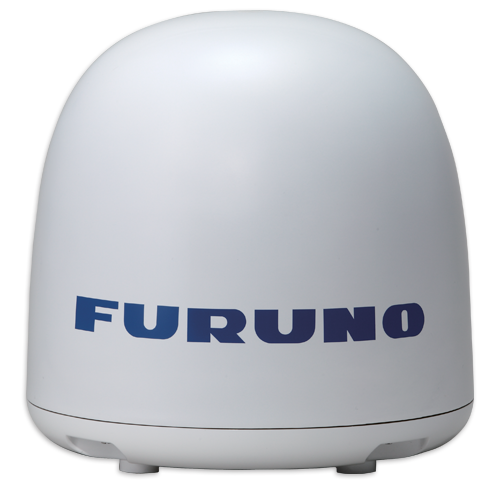 Dual-configuration capable
When dual FleetBroadband terminals are installed onboard through a network gateway, supplied locally, network redundancy can be facilitated in order to deliver constant network availability. As a result, the network remains active, even if one FleetBroadband terminal fails or the line of sight to the sattelite is obstructed so that reception of signal from the satellite is hampered. Automatic switch-over from one terminal to another is achieved without experiencing any network failure.
In order to further enhance the quality of the services by optimizing the coverage area of the expanded constellation of three Inmarsat-4 satellites, Inmarsat has repositioned them to new orbit locations to create three new satellite regions. By networking a FleetBroadband terminal and a VSAT terminal through a network gateway, supplied locally, fully automated selection of the best possible communications link based on availability and cost can be facilitated. Setting VSAT as the primary connection option and FleetBroadband as the secondary, for example, the vessel can benefit from a fast network connection of 1-4 Mbps by default with a fixed flat rate, offering an economic communication solution. If VSAT connection is lost due to bad weather or the vessel is out of VSAT coverage, FleetBroadband will take over the connection to facilitate continued network connection. FleetBroadband delivers more constant network availability regardless of weather conditions anywhere around the globe.
Product Consists Of
Miscellaneous Accessories
Product Consists Of
Product Consists Of
$650.00
ANT CBL ASSY 30M SC50 SC110*
$10,000.00
FELCOM500 Antenna Unit, less cable
$1,200.00
IP Handset for FELCOM500/250
$5,195.00
Comm Unit for FELCOM500
Miscellaneous Accessories
Miscellaneous Accessories
$1,200.00
IP Handset for FELCOM500/250
$690.00
INCOMING INDICATOR FELCOM500
$595.00
FELCOM500 PEDESTAL