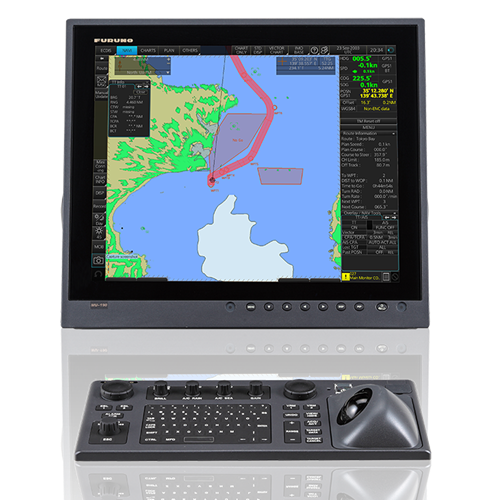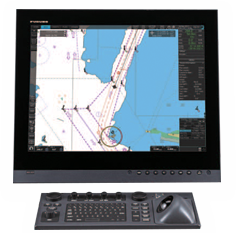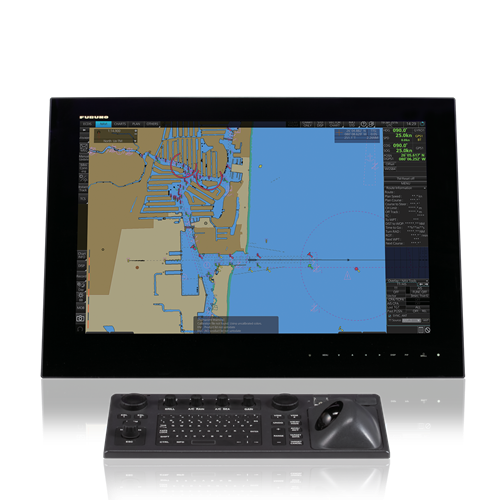 MSRP: Call For Price
Electronics Chart Display and Information System (ECDIS) w/19" Display
Chart TypeRaster or Vector
Power Usage115 or 230 VAC
Prices and Specifications Subject to Change Without Notice.
All prices shown are in USD. Prices are valid in US and Canada only.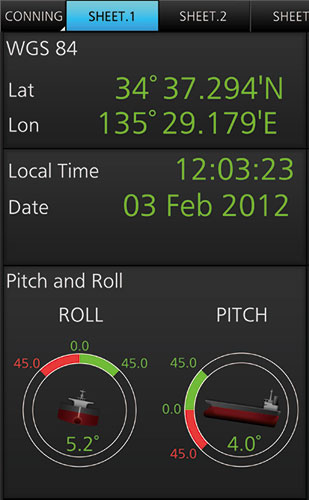 Direct connect sensors
Navigation sensors can be directly interfaced with the ECDIS processor's 8 serial I/O ports. In order to integrate onboard sensors into the navigation network, the sensor adapter may be interfaced with the switching hub HUB100, from which distribution of the sensor data throughout the network is possible. Alternatively, multiple sensor adapters may be interfaced via Ethernet to integrate onboard sensors for use in the shipboard network. The FMD3200 can interface with existing FAR21x7/FAR28x7 series Radar for Radar overlay, target track info, route and waypoint exchange via Ethernet.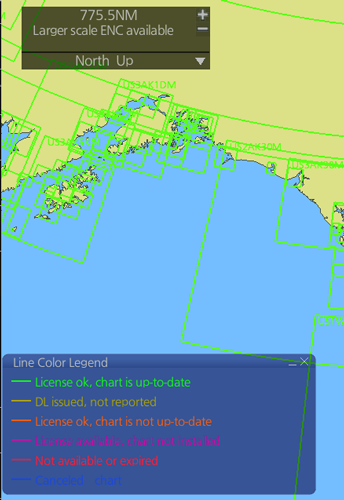 Cutting-edge chart engine and intuitive controls
The FMD3200 utilizes cutting edge chart-drawing engine that delivers instantaneous chart redraw with seamless zooming and panning, making operation stress-free. Moreover, its operation philosophy is based upon the same familiar logic as the control scheme of a PC mouse, and all operations can be controlled with the use of trackball of the control unit by means of left-clicking, right-clicking and using a thumbwheel. A full QWERTY style keyboard is available in the ECDIS control unit for easy route, event and waypoint naming.
Simplified operation with the Status Bar and InstantAccess Bar
The FMD3200 provides the operator with quick access to the tasks and functions to be performed in the midst of vessel operation. This new ECDIS employs two new, intelligently arranged Graphic User Interface elements: Status Bar and InstantAccess Bar, that deliver task-based operation scheme to give the operator direct access to necessary operational procedure. The Status Bar at the top of the screen provides operating status, including modes of operation and presentation. The InstantAccess Bar on the left edge of the screen provides quick access to functions available in each of the ECDIS operating modes. The contents of the InstantAccess Bar change according to the operating modes selected on the Status Bar. This combination of the Status Bar and InstantAccess Bar covers virtually the entire operation, providing the operator with quick and easy access to the tasks to be performed. Subsequently, the need for delving into intricate menu trees to reach necessary tasks has become a thing of the past. The FMD3200 has streamlined the navigation monitoring procedure, reducing the risk of confusion and erroneous operation as well as enhancing situation awareness.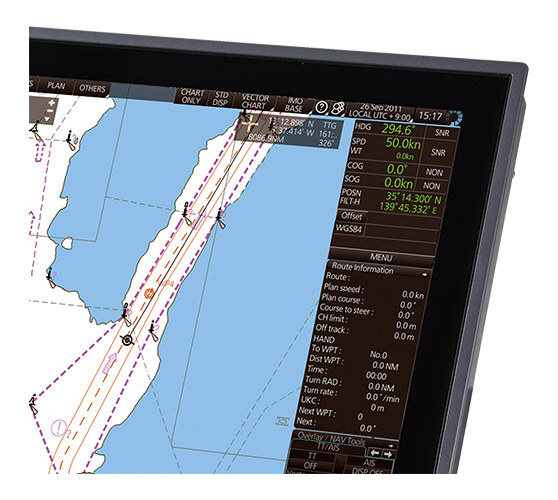 Fast, intuitive route planning and navigation monitoring
The FMD3200 delivers great enhancement in terms of user interface as well as functionality. Fully complying with the performance standard of ECDIS stipulated in IMO resolution MSC.232(82), the FMD3200 is a suitable candidate designated for new installation as well as retrofit to fulfill ECDIS mandatory carriage that is phasing in from July 2012 onward. The new FMD3200 ECDIS delivers a streamlined chart management scheme providing easy chart management independent of the chart providers. The FMD3200 is compatible with Jeppesen Dynamic Licensing and it supports the Admiralty Information Overlay (AIO). What is more, its network expandability fully satisfies provisos for paperless operation of vessels.
what's being said about this product
"Furuno has definitely raised the bar with the FMD3200. The hardware and software are unbelievable. It's pretty much the easiest ECDIS I've ever encountered."
Product Consists Of
Cables
Miscellaneous Accessories
Manuals
Marine Monitors
Product Consists Of
Product Consists Of
$4,495.00
19" Color LCD Monitor without bracket
$1,950.00
Keyboard/Trackball Control Unit w/5 meter Cable
Cables
Cables
$9.00
TTYCSLA-1 ONE PAIR LOW SMOKE, PRICED PER METER
$385.00
CBL 6TPSH-XH12X2 10M RCU026
$665.00
CBL 6TPSH-XH12X2 20M RCU026
$1,055.00
CBL 6TPSH-XH12X2 30M RCU026
$295.00
CABLE DVI-BNCX5-L2000 FMD-VDR
Miscellaneous Accessories
Miscellaneous Accessories
Manuals
Manuals
$50.00
OP MANUAL FMD3200/3300/BB
$40.00
INST MANUAL FMD3200/3300/BB
Marine Monitors