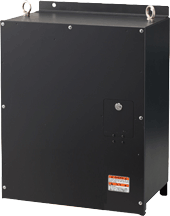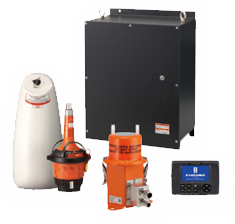 MSRP: Call For Price
Voyage Data Recorder
Power Usage100-115-120-220-230 VAC
Prices and Specifications Subject to Change Without Notice.
All prices shown are in USD. Prices are valid in US and Canada only.
Easily retrieve and play back crucial data
The IMO compliant VR7000 Voyage Data Recorded (VDR) is similar to the black boxes carried on aircraft. The VR7000 documents all crucial shipboard data, aiding investigators in securing evidence by reviewing procedures and instructions in the moments before an accident. The VR7000 collects data from all interfaced sensors on the vessel, storing it in an external Data Recording Unit (DRU). The system comes with two tamper-proof DRU units, one fixed and one float-free. They are designed to withstand extreme impact, pressure, shock and heat, which may happen during an incident. When the DRU is retrieved, the stored data can be replayed by authorities to investigate the cause of the accident. The VR7000 also makes a valuable training tool, providing feedback as to what may have been contributing factors to incidents onboard.
Product Consists Of
Cables
Miscellaneous Accessories
Product Consists Of
Product Consists Of
$250.00
LAN CABLE 20M FR-FTPC-CY DRU'S
$1,300.00
Video LAN Converter for VR7000
$7,050.00
Data Collecting Unit for VR7000
$1,200.00
Micrphone for VR7000, 6-Pack
$490.00
Remote Alarm Panel for VR7000
$8,400.00
Fixed Data Recording Unit for VR7000
$4,990.00
FLOAT-FREE DATA RECORDING
Cables
Cables
$150.00
DVI-D Cable Assembly, 5 Meters
$125.00
DVI-D Cable Assembly, 10 Meters
$295.00
CABLE DVI-BNCX5-L2000 FMD-VDR
$400.00
LAN CABLE 30M FR-FTPC-CY DRU'S
Miscellaneous Accessories
Miscellaneous Accessories
$1,650.00
SENSOR ADAPTER SERIAL FMD3200
$1,125.00
SENSOR ADAPTER ANALOG
$995.00
SENSOR ADAPTER DIGITAL-IN
$1,075.00
SENSOR ADAPTER DIGITAL-OUT
$1,300.00
Video LAN Converter for VR7000
$11,950.00
Remote Junction Box, S-VDR
$7,990.00
JUNCTION BOX VR7000
$2,850.00
Interswitch/Hub
$460.00
Waterproof Microphone for VR7000
$59.00
MIC REPLACEMENT PLATE VR7011