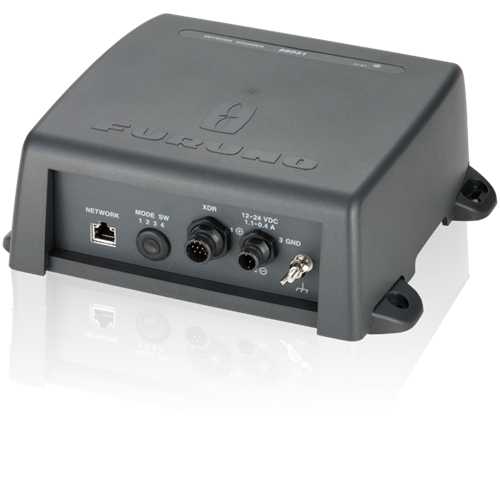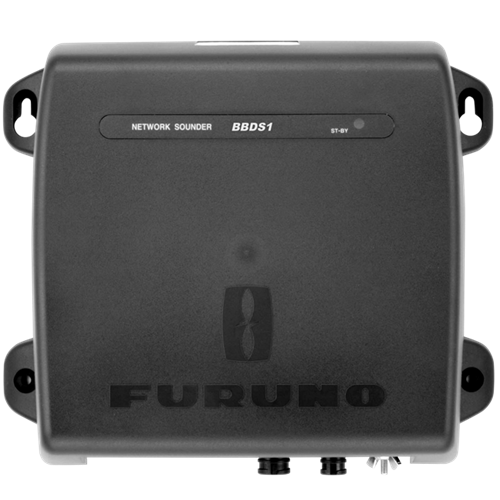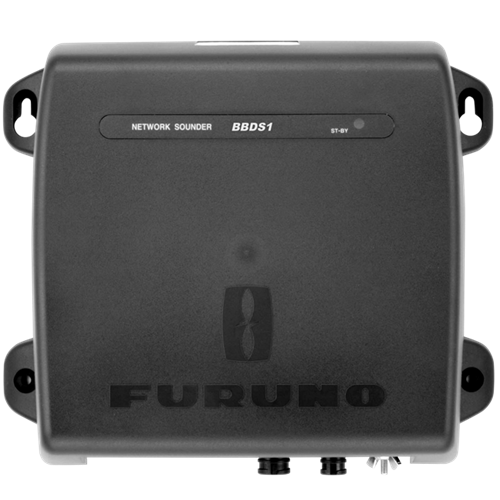 MSRP: $850.00
Price Less Transducer
Digital (FDF) Black Box Fish Finder Module with Bottom Discrimination for NavNet 3D and TZtouch w/5M LAN Cable, Less Transducer (600W or 1kW)
Display SizeSupplied Separately
Display TypeSupplied Separately
Power Output600 W or 1 kW
Prices and Specifications Subject to Change Without Notice.
All prices shown are in USD. Prices are valid in US and Canada only.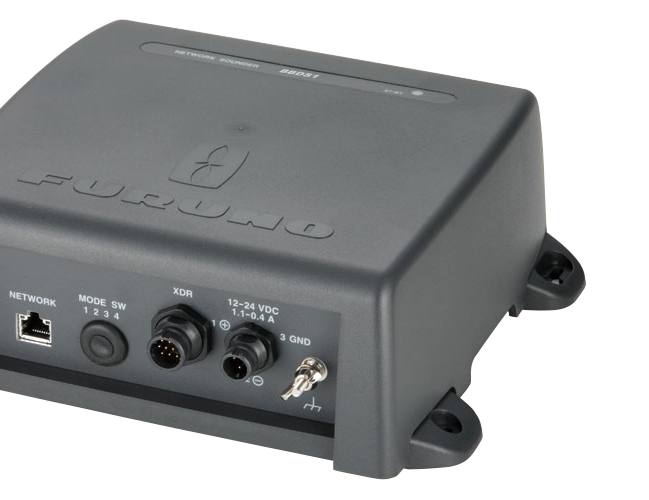 Network Fish Finder & Bottom Discrimination all rolled into one
The BBDS1 is a network fish finder for NavNet 3D, NavNet TZtouch and NavNet TZtouch2 that features an all new bottom discrimination function, as well as the FDF (Furuno Digital Filter) capability of the DFF1. The BBDS1 determines the bottom structure and separates them into the following categories: mud, sand, gravel, and rock. This is achieved by analyzing echo characteristics from the bottom components such as particle size and hardness. Connect the BBDS1 to your NavNet network and get ready for your system to provide you with valuable information to locate rich fishing grounds, boosting your catch.
There are two bottom discrimination display modes to select from, Standard Mode and Probability Mode. In Standard Mode, the most probable materials on the bottom (mud, sand, gravel or rock) are indicated in either graphic mode or a 4-color bar on the bottom of the display.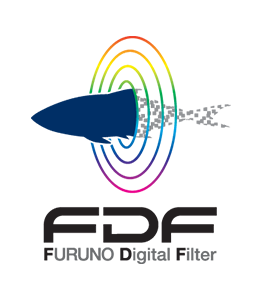 Furuno Digital Filter (FDF
™

) Fish Finder

Furuno Digital Filter (FDF™) Fish Finders feature advanced filtering capabilities and digital auto tuning, which eliminates noise. Furuno FDF Fish Finders deliver the ability to spot individual fish with clarity, accuracy and detail. Whether in shallow or deep water, Furuno FDF Fish Finders give you what you would expect from a Fish Finder at all times.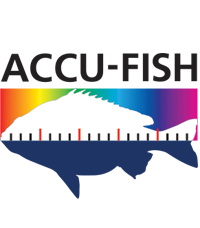 Know more about the fish under your boat
Furuno's award winning network Fish Finders offer a unique fish size analyzer function, ACCU-FISH™. The ACCU-FISH™ algorithm analyzes echo returns to compute individual fish size and display it on the screen.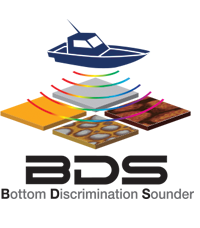 Classify the seafloor with Bottom Discrimination Mode
Utilizing input from the Network Fish Finders BBDS1 or DFF1-UHD, the bottom discrimination display will be shown in the following four categories; "Rocks", "Gravel", "Sand" and "Mud", either in dedicated graphics or colors with corresponding probability. This information is helpful in spotting rich fishing grounds where you can boost your catch of the day.
BBDS1 First Look
Take a First Look at the BBDS1 Network Fish Finder!
Cables
Transducers
Bottom Discrimination Transducers
Cables
Cables
$70.00
Adapter Cable, 8-Pin Transducer to 10-Pin Sounder
$65.00
LAN CBL ASSY 5M RJ45 X RJ45 4P
Transducers
Transducers
These transducers enable all standard Fish Finder features, but DO NOT support Bottom Discrimination. To utilize the Bottom Discrimination mode of the BBDS1 please select a transducer from the "Bottom Discrimination Transducers" list.
Bottom Discrimination Transducers
Bottom Discrimination Transducers
These transducers enable all Fish Finder features noted in the description, INCLUDING Bottom Discrimination. If you will not be using the Bottom Discrimination mode, we highly recommend selecting a transducer from the standard Transducer List.
$190.00
Plastic Thru-Hull Transducer, 600W (10-Pin)
$330.00
Bronze Thru-Hull Transducer, 600W (10-Pin)
$120.00
Plastic Transom Mount Transducer, 600W (10-Pin)
$195.00
Plastic Transom Mount Multisensor, 600W (10 Pin) ID
Airmar P66 Housing Style Transducer
$450.00
Bronze Thru-Hull Multisensor with High-Speed Fairing Block, 600W (10-Pin)
Airmar B744V Housing Style Transducer
$1,400.00
Bronze Thru-Hull Transducer with Temp, Built-in Diplexer and Hi-Speed Fairing Block, 1kW (10-Pin)
$980.00
Bronze Thru-Hull Transducer, 1kW (No Plug)
$980.00
Rubber Coated Transducer, 1kW (No Plug)