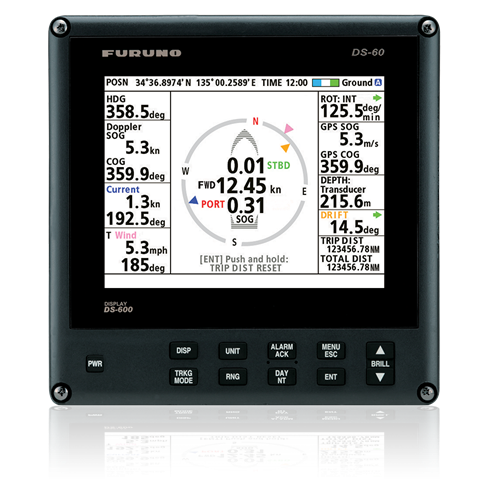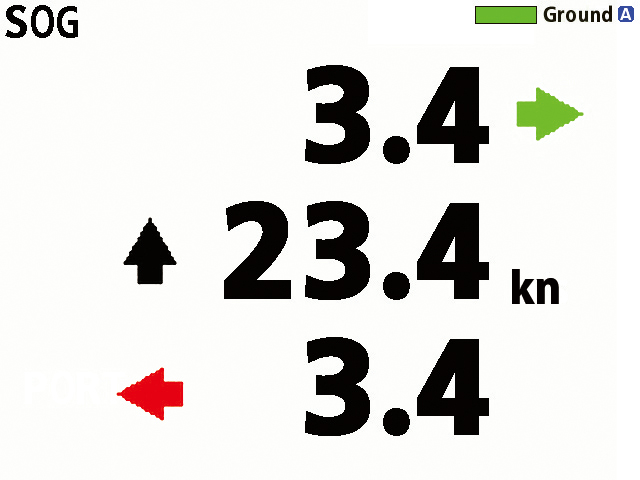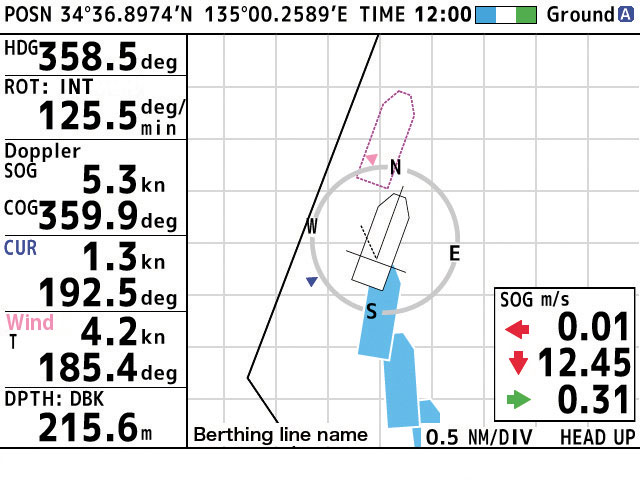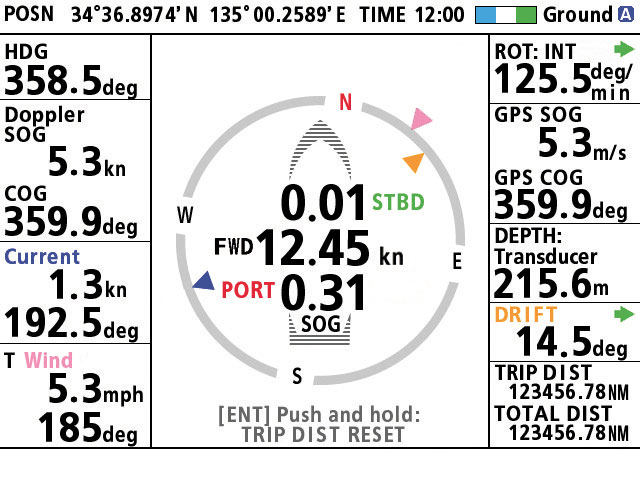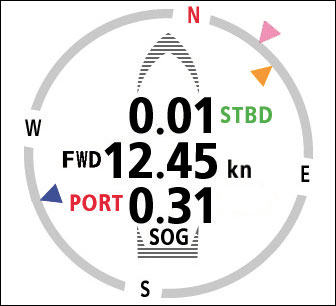 MSRP: Call For Price
IMO Compliant 3-axis Doppler Sonar that outputs the required information for berthing
Prices and Specifications Subject to Change Without Notice.
All prices shown are in USD. Prices are valid in US and Canada only.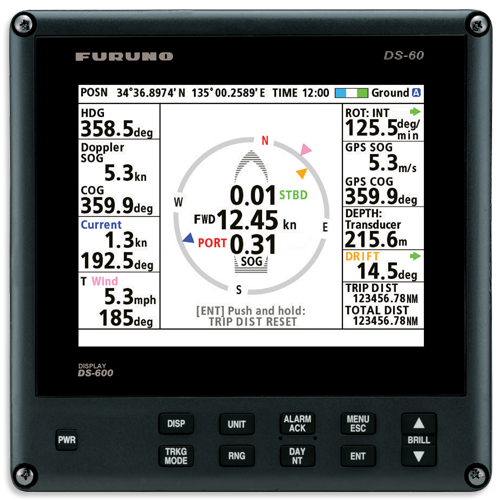 Real-time information for safe berthing and docking
The DS60 is a precision, 3-axis Doppler Sonar designed to output the required information for berthing and docking operation of vessels. It complies with IMO MSC.36(63), MSC.96(72), A.694(17) and A.824(19), designed for the vessels of 50,000 GT and greater, such as container vessels, VLCC and other tankers. The 8.4-inch color LCD display shows information in both alphanumerics and graphics. It offers three display modes: 3-axis speed, berthing and NAV data. The modes can be switched with the optional remote controller. For wing installation, IP56 waterproof box for the display is available (optional supply).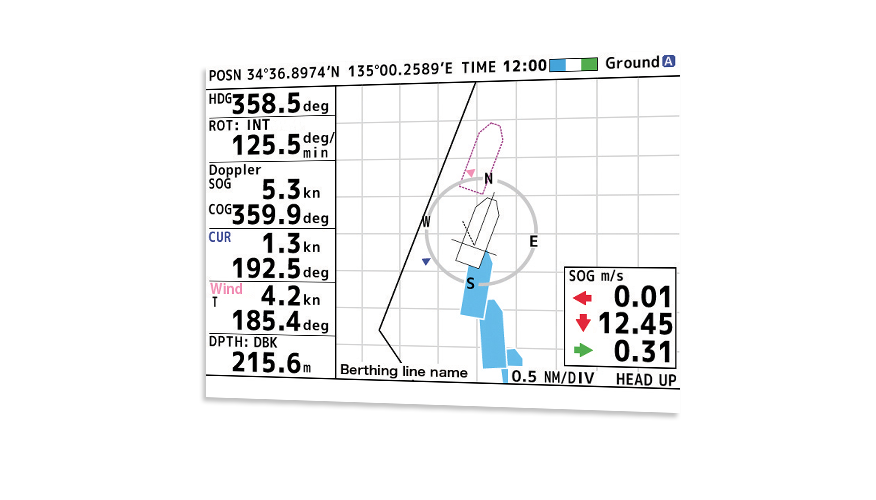 Precision docking and safe navigation in narrow channels or straits
The DS-60 provides accurate information of ship's speed over a wide range. Speeds are detected relative to the ground or water for both fore-aft and port-starboard directions. The measurement capability at dead slow speed is vital for precise docking of huge tankers to oil loading/unloading facilities, as well as safe navigation in narrow channels or straits. Operation at high speed assists economical cruising in open seas.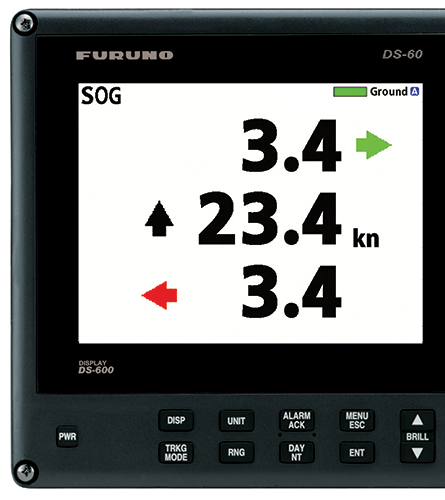 Reduced size for simplified installation
While retaining the measurement accuracy of the DS30, the DS60 provides a greatly downsized transducer unit. This means that the time for installation and space required for installation will be reduced. The compact, high-frequency transducer measures ship's longitudinal (fore-aft) and transverse (port-starboard) speed, as well as water speed and direction under the hull.
The DS60 comes standard with the DS661 gate valve and tank. If a tank without gate valve is desired, the DS661 may be replaced with the DS660 tank without flange.
Product Consists Of
Cables
Related Products
Transducers
Miscellaneous Accessories
Product Consists Of
Cables
Cables
$13.00
TTYCSLA-1 ONE PAIR LOW SMOKE, PRICED PER METER
$22.00
4PR .75MM SHLD CBL 250V, priced per meter
$10.00
2PR.75MM DATA/DC CBL DS600, priced per meter
Related Products
Transducers
Transducers
$7,700.00
Transducer with 30 Meter Cable
$8,500.00
Transducer with 40 Meter Cable
$9,300.00
Transducer with 50 Meter Cable
$10,100.00
Transducer with 60 Meter Cable
$6,350.00
XDCR W/O CBL UNDERWATER CONN
$9,250.00
Transducer with 30 Meter Cable, waterproof/underwater connector for in-water installation
$10,050.00
Transducer with 40 Meter Cable, waterproof/underwater connector for in-water installation
$10,850.00
Transducer with 50 Meter Cable, waterproof/underwater connector for in-water installation
$11,650.00
Transducer with 60 Meter Cable, waterproof/underwater connector for in-water installation
Miscellaneous Accessories
Miscellaneous Accessories
$2,890.00
Waterproof Display POD
Call For Price
Gate Valve and Tank, Anticorrosive
Call For Price
Gate Valve & Tank ABS Certify
Call For Price
Gate Valve & Tank DNV Certify
$330.00
Remote Controller
$320.00
Dimmer Controller
$375.00
Mounting Bracket and Knobs
$32.00
CBL 0.6/1KV TPYC-4 FR2800
Call For Price
ANALOG INDICATOR FL-200S-1W