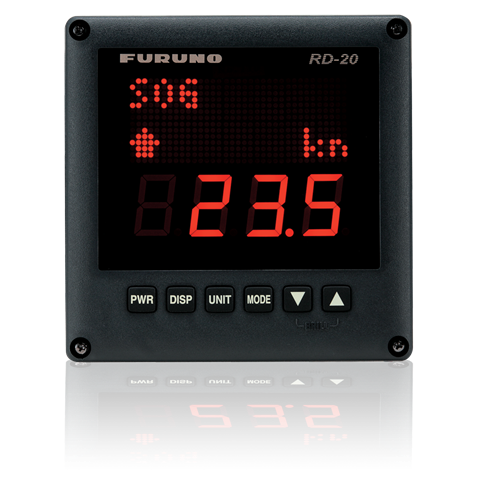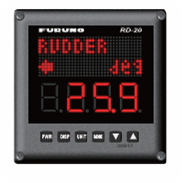 MSRP: $1,150.00
Red LED Remote Display without Bracket
Prices and Specifications Subject to Change Without Notice.
All prices shown are in USD. Prices are valid in US and Canada only.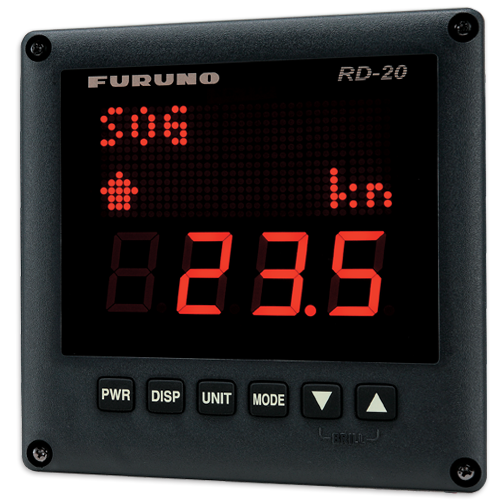 Compact LED Display
The RD20 is a remote display unit capable of displaying a variety of data from onboard sensors. The RD20 shows data in alphanumerics on its red LED panel. Up to 10 displays can be connected with a daisy chain cable, and the display brilliance of all units connected can be centrally controlled from 1 dimmer controller.
RD20 data that can be displayed
| | |
| --- | --- |
| Ship Speed | kn, km/h, m/s |
| Heading (HDG) | deg |
| Course (COG) | deg |
| Actual/Ordered Rudder Angle | deg |
| Depth | m, ft, fm |
| Total Distance | NM, km |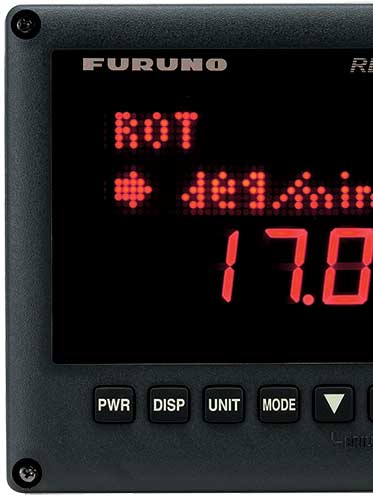 Additional data that can be displayed
| | |
| --- | --- |
| Trip Distance | NM, km |
| Water Temperature | C, F |
| Rate of Turn (ROT) | deg/min |
| Wind Direction/Speed | deg, kn, km/h, m/s, mph |
| Engine Revolutions | rpm |
| Propeller Pitch | % |
| Shaft Revolutions | rpm |
Related Products
Miscellaneous Accessories
Related Products
Miscellaneous Accessories
Miscellaneous Accessories
$2.50
WASHER 05-024-0123-1