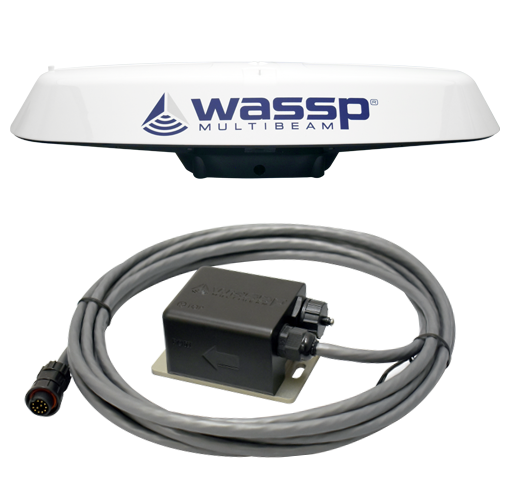 MSRP: $11,250.00
Inertial Navigation package with Hemisphere V123 Satellite Compass, WASSP WSP-038 INU and Junction Box w/5M cables
Data TypeNMEA0183 or NMEA2000
Prices and Specifications Subject to Change Without Notice.
All prices shown are in USD. Prices are valid in US and Canada only.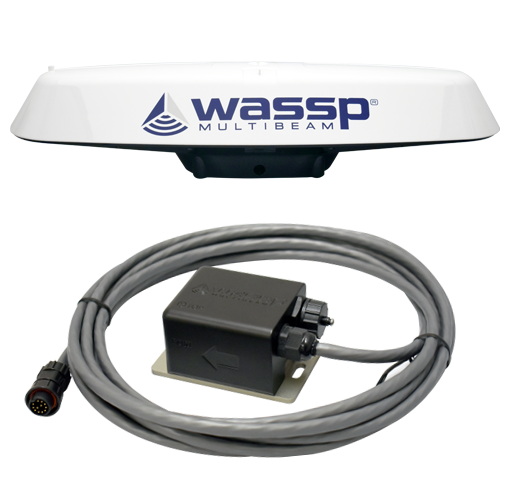 High-Precision Motion Sensor Package
This inertial navigation package consists of a Hemisphere V103 satellite compass, the Advanced Navigation "Spatial" INU and a waterproof junction box. The junction box includes all cables needed for connection to the WASSP DRX and interfacing with the user's PC, addressing all your motion sensor and installation needs in one kit.
The Hemisphere V103 is a compact satellite compass with the added advantage of special data outputs, most notably TSS, for high-precision mapping work. The "Spatial" Inertial Navigation Unit, or INU, from Advanced Navigation, is an extremely compact and highly sensitive multi-axis motion sensor that works in unison with the compass to provide rock-solid pitch, roll, heave and yaw compensation for virtually any size vessel. The WSP002-INU is a real game-changer for any application. Its compact sensor sizes make it perfect for smaller vessels or customers starting from scratch and needing a "one-stop shopping" solution for heading, GPS position and motion compensation!
Cables
Cables
The WSP002-INU comes standard with WSP002-096 (15M Cable).
$600.00
HEMISPHERE 15M CBL ASSY V103