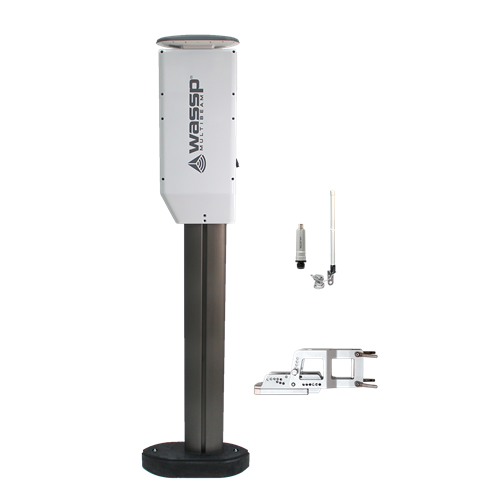 MSRP: Call For Price
WASSP W3 All-In-One Wireless Black Box 160kHz Multibeam Sonar
Prices and Specifications Subject to Change Without Notice.
All prices shown are in USD. Prices are valid in US and Canada only.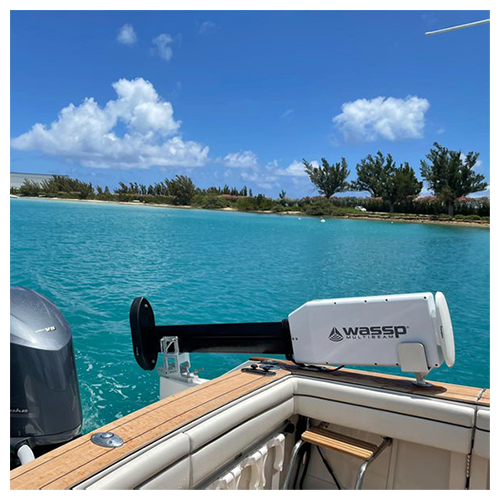 Understanding the seafloor in real time has never been so easy! The WASSP W3Pi is an integrated kit for mothership and tender. Designed around a mobile unit that includes a high frequency wideband transducer, motion sensors, Satellite Compass, WiFi transmitter, wireless mothership kit, and a bracket mounted pole assembly that can be deployed quickly and easily, providing a simple and streamlined mapping solution for waters up to 400m in depth.
The W3Pi solution package can be configured with a number of different options, and additional brackets are available for a simplified mounting solution on secondary vessels.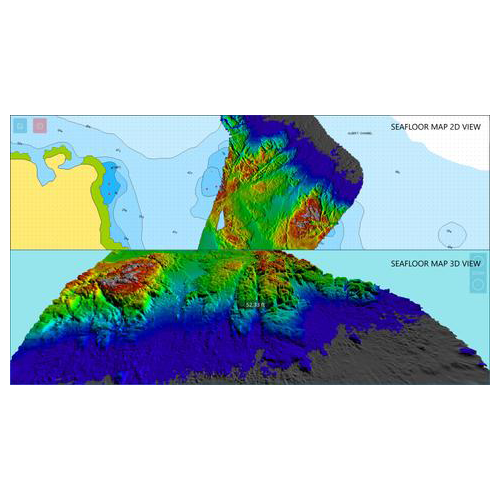 Outstanding performance, versatility and value.
With wideband CHIRP technology and 224 beams, you can scan up to a 120° swathe with over 3 times the depth coverage for a complete picture of seafloor bathymetry giving you unprecedented clarity. Plus, with the new WASSP W3Pi you can easily and effortlessly retrofit any vessel with only a simple bracket mount and power connection!.
The W3Pi "Wireless WASSP" system is a simple but powerful solution for enabling tenders to map the bottom ahead of the mothership and have the bathymetric image appear on both boats at the same time. This All-In-One solution comes with the WASSP DRX system packaged with the INU wireless antenna kit, and includes the wireless license to enable communication between the two clients. The Wireless WASSP system is an invaluable tool for keeping the mothership in deep water while the tender finds areas for anchoring, diving, and exploration while mapping the bottom.
Product Includes:
W3P All-In-One Portable WASSP Pole
WASSP F3 DRX
Wideband Fairing Transducer
Complete Transom/Deck mounting bracket and breakaway pin
WASSP V200 Sat Compass including Atlas H50 License
WASSP IMU built into kit
Wireless Antenna Kit for Mothership,.
Wireless License
CDX License for Tender and Mothership
Miscellaneous Accessories
Miscellaneous Accessories
Miscellaneous Accessories
$540.00
WASSP W3P TRANSOM/DECK PLATE
$180.00
WASSP W3P CLAMPING SIZE 3 KIT
$180.00
WASSP T-SLOT ADAPTER/BASE PLT*
$180.00
WASSP W3P PLUNGE PIN KIT
$140.00
DRS AX and NXT Signal/Power Cable, 10 Meter
$2,900.00
W3 ROUTER / ANTENNA KIT
$2,995.00
WASSP BACKSCATTER LICENSE*
$2,995.00
WASSP WATER COLUMN LICENSE*
$1,995.00
WASSP SIDESCAN LICENSE*
$1,000.00
WASSP TIME ZERO I/F LICENSE