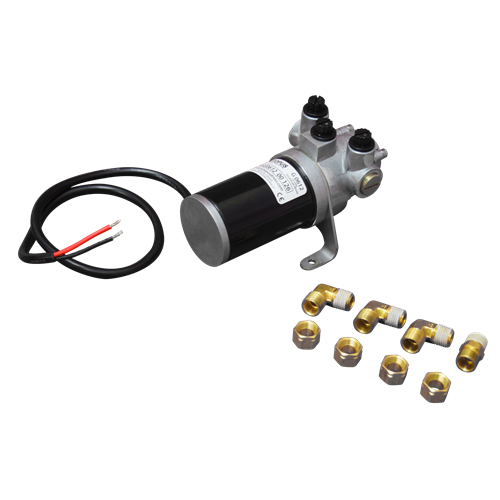 MSRP: $450.00
1,000CC/MIN OCTOPUS PUMP, 12V, 1.0 Cubic Inches per second (For Ram sizes from 7-12 Cubic Inches in volume)
Prices and Specifications Subject to Change Without Notice.
All prices shown are in USD. Prices are valid in US and Canada only.
Provides from 9.1 to 15 Cubic Inches of Displacement
The Octopus pump's industry leading efficiency minimizes power consumption, and their design offers significantly quieter operation. The Octopus pump's small footprint provides the ultimate in installation flexibility.
Provides from 9.1 to 15 cubic inches of displacement
Professional solution for hydraulically steered boats
Industry leading efficiency - lower power consumption, particularly under demanding conditions requiring higher flow rates equates to a major advantage over competing units
Cost saving - the increased efficiency and performance means the pumps can be used with smaller autopilot course computers than equivalent drive units
The smaller footprint of the compact gear pump increases installation flexibility
Lower noise and vibration make the gear pump particularly suitable for sailboat installations
Suitable for balanced or unbalanced cylinders
Miscellaneous Accessories
Miscellaneous Accessories
Miscellaneous Accessories
$150.00
NAVPILOT 300 30" HOSE KIT
$45.00
ORB HELM FITTING KIT