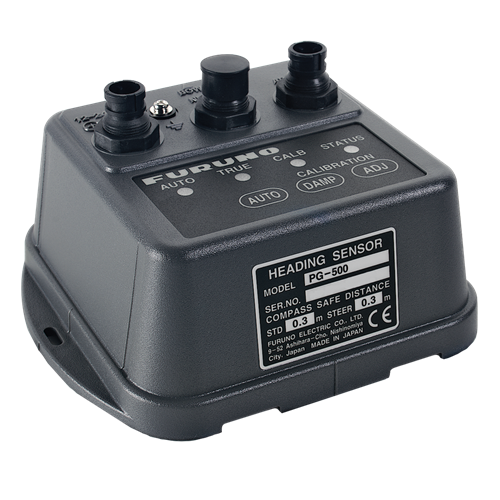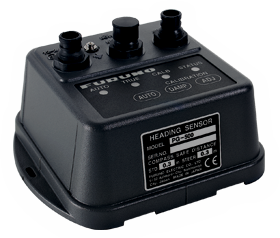 MSRP: $995.00
Rate Compensated Heading Sensor
Power Usage12 VDC or 24 VDC
Receiver TypeNot Applicable
Prices and Specifications Subject to Change Without Notice.
All prices shown are in USD. Prices are valid in US and Canada only.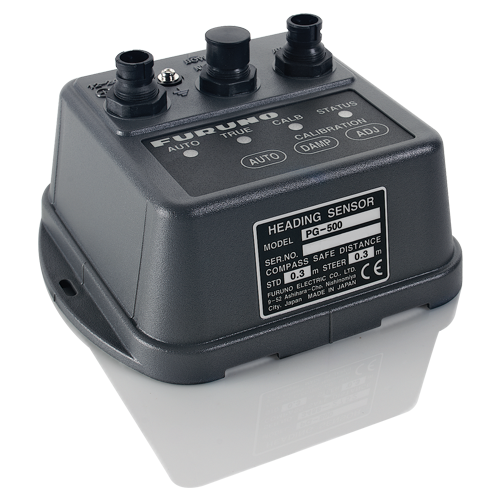 Simple to install and maintenance-free heading solution
Furuno's PG500R is a rate compensated heading sensor that incorporates innovative electromagnetic compass technology for highly accurate and stable readouts of your ship's heading. The sensor detects terrestrial magnetism and produces compass data that can be utilized in NMEA0183 and Furuno AD10 formats. Typical applications include true radar echo trail and true motion, auto pilots, video plotters, scanning sonars and more. These sophisticated components are contained within a rugged, compact case. Unique design elements make the PG500R virtually maintenance-free and easy to install.
Cables
Miscellaneous Accessories
Manuals
Cables
Cables
$50.00
Combination Power and Data Cable Assembly, 2 Meters
$99.00
Fluxgate Cable, 2 x 6 Pin Connector, 10 Meters (Straight Through)
$100.00
CONV CBL:PG500 REPLACING PG1000*
Miscellaneous Accessories
Miscellaneous Accessories
$50.00
Bulkhead Mounting Bracket (PG500R & PG1000)
Manuals
Manuals
$50.00
Operator's Manual, PG500/C500