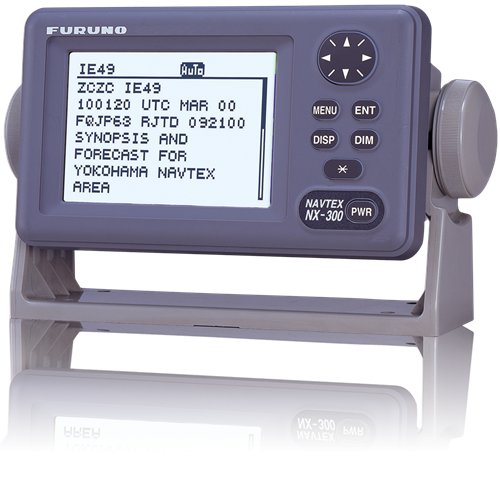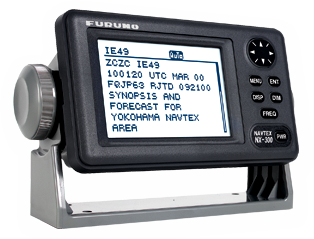 MSRP: $745.00
8-Line, 4.5 Inch Monochrome LCD Display, Paperless NAVTEX Receiver (Non-SOLAS)
Power Usage12 VDC or 24 VDC
Prices and Specifications Subject to Change Without Notice.
All prices shown are in USD. Prices are valid in US and Canada only.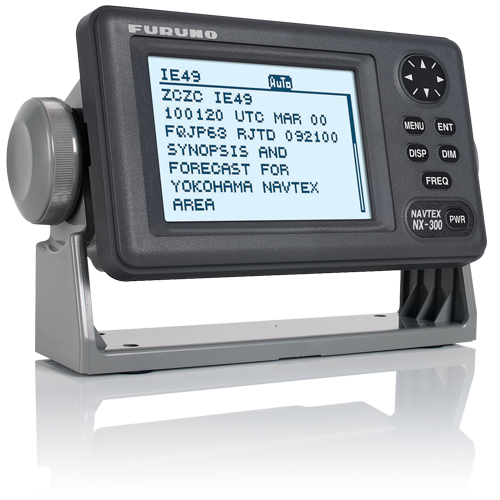 No paper required - view messages on high contrast LCD
Furuno's NX300 paperless Navtex receiver is the most economical way of monitoring navigational warnings, meteorological warnings, search and rescue information and other data for ships sailing within 200-400 n.m. of shore. Every incoming message is identified and new messages are read from the high-contrast 4.5" LCD display; no paper is required. However, you can print out the message via a PC.
The NX300 consists of the compact, waterproof display and an H-Field Loop antenna. You can also use the NX300 as a nav repeater, by using its NMEA0183 port to connect it to your GPS or DGPS receiver.
Cables
Related Products
Miscellaneous Accessories
Manuals
Cables
Cables
$50.00
Combination Power and Data Cable Assembly, 2 Meters
Related Products
Miscellaneous Accessories
Miscellaneous Accessories
$45.00
Display Flush Mounting Kit, Side Fastening, S-Type
$84.00
Display Flush Mounting Kit, Front Fastening, F-Type
$9.00
DISP MTG KNOB GP90/D FA150
$10.00
Display, Snap-On Front Cover
Manuals
Manuals
$50.00
Operator's Manual, NX300