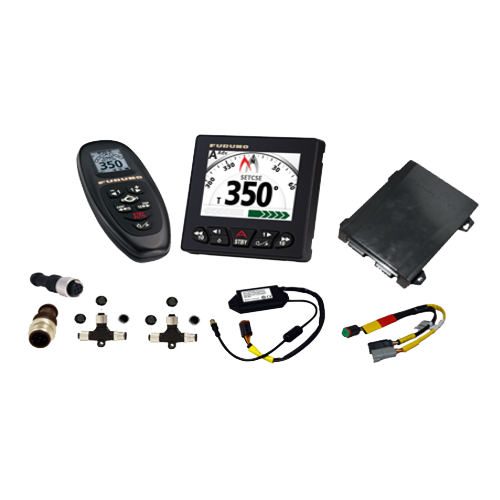 MSRP: $3,095.00
NavPilot 300 Volvo Penta IPS Pack
Prices and Specifications Subject to Change Without Notice.
All prices shown are in USD. Prices are valid in US and Canada only.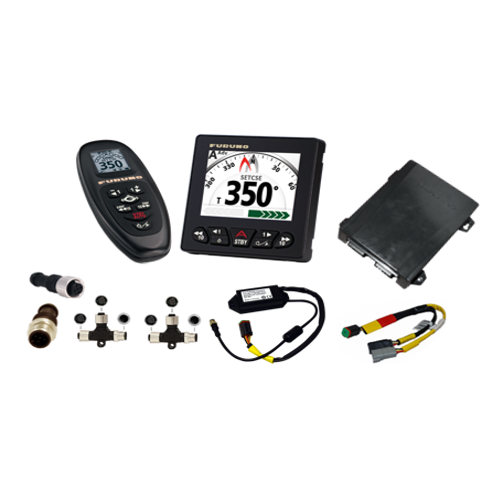 Steer By Wire for Volvo-Penta IPS
The NavPilot 300-IPS is a complete NavPilot 300 system with all of the necessary components, cables and gateways to connect to a Volvo-Penta IPS system (not included).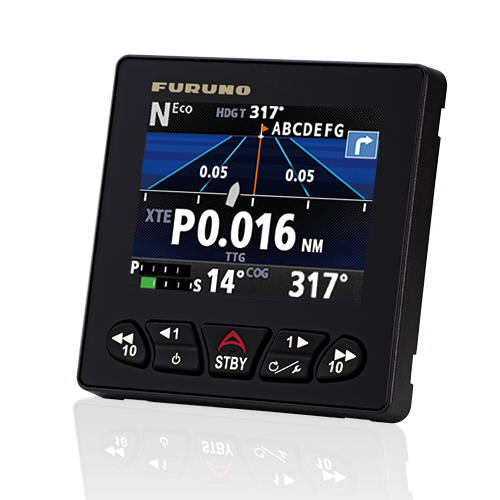 NavPilot 300 is not your ordinary Autopilot
The NavPilot 300 is a revolutionary autopilot. With Fantum Feedback, NavPilot outboard installations no longer require use of a physical rudder feedback unit. This results in a streamlined, simplified installation. Combined with Furuno's unique adaptive learning technology, NavPilot 300 provides unmatched outboard Autopilot performance. Fantum Feedback is designed for planing and semi-displacement outboard vessels from 24 to 50 feet, with one to four outboard engines, where it achieves precise course control from slow trolling to speeds of well over 60 knots.
(Note: A Furuno PG700, SC33 or other compatible NMEA2000 vessel heading source is required.)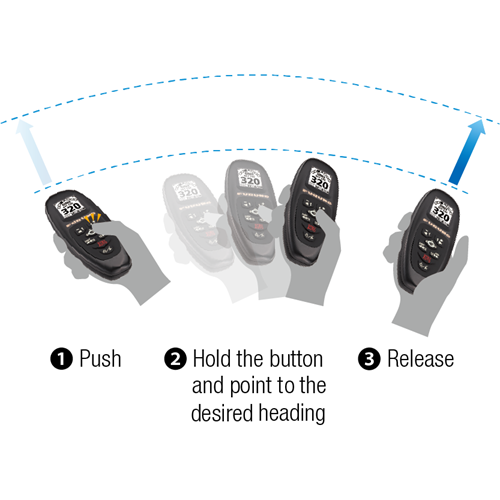 Gesture Control - just push, point and shoot!
The Gesture Controller is a revolutionary and unique way to steer your boat remotely. By using Bluetooth signals, it is possible to control the Autopilot from anywhere on the boat within 10 meters. Just push, hold the button, point to the desired heading and release to let the Autopilot redirect the boat!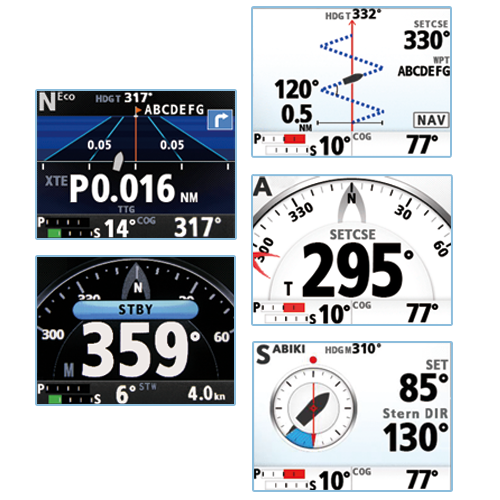 Versatile Display Modes on a vivid 4.1" Color LCD Display
The SABIKI™ mode lets the autopilot control while you are drifting astern, so you can focus on fishing instead of steering. Maintaining heading astern while compensating for wind and tide, SABIKI™ mode is uniquely tailored for Sabiki fishing, jigging and bottom fishing.
Other display modes include Furuno's Highway mode, Auto and Advanced Auto modes, and Fish Hunter mode, where one of four pre-programmed maneuvers can be performed around a specified target at a user selected distance. These include Zig-Zag, Orbit, Figure 8, or a Spiral maneuver. The Fish Hunter feature can also be used for Man Overboard (MOB).
NavPilot 300 First Look
Join Capt. Matt Watson as he takes you on a tour of the NAVpilot 300 AutoPilot with Gesture Controller. Learn how easy it is to set and adjust your course and how to easily steer your boat with a click, point, and release of the Gesture Controller. You will also see how to operate the SABIKI™ Mode with the Gesture Controller while standing at the stern of the boat.
Product Consists Of
Miscellaneous Accessories
Product Consists Of
Product Consists Of
THIS PRODUCT CONTAINS QUANTITY 3 AIR-052-531 AND QUANTITY 1 OF ALL OTHER ITEMS
$1,600.00
Adaptive Autopilot with 4.1" Color LCD and Gesture Controller
$995.00
Fluxgate Magnetic Sensor With Enhanced Stability By A Solid-State Rate Gyroscope, w/ 6M Cable
$17.00
NMEA2000 Micro Terminator, Female
$17.00
NMEA2000 Micro Terminator, Male
$35.00
NMEA2000 T-Connector, Female/Female/Male
$800.00
VOLVO-IPS GATEWAY W/O IF UNIT*
$175.00
FAP63XX Y SPLIT MULTILINK CBL
Miscellaneous Accessories
Miscellaneous Accessories