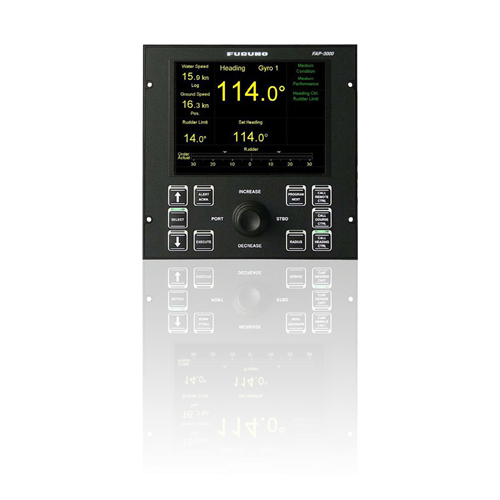 MSRP: $0.00
Call For Pricing
Large Vessel Precision Autopilot and Heading/Track Control System with TFT Joystick
Prices and Specifications Subject to Change Without Notice.
All prices shown are in USD. Prices are valid in US and Canada only.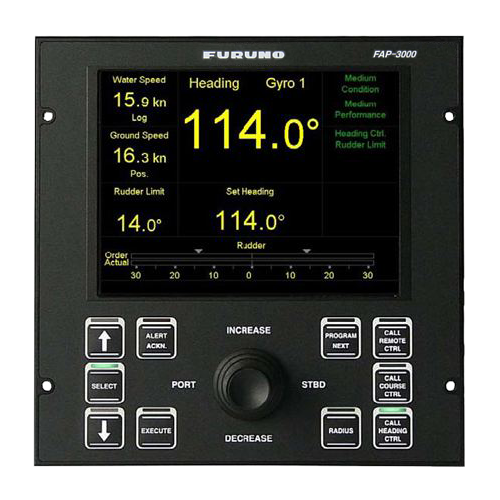 Precision Autopilot and Heading/Track Control System
The FAP3000 is precision Autopilot that acts as both a Heading Control System as well as a part of a Track Control System. The navigator can directly change set-point with the panel tiller on the FAP3000 Micro control panel. The display features 3 separate color palettes; Day, Dusk or Night can be selected on the control panel or by remote input. The control panel has a 6.5 inch TFT display with LED backlight with high luminance, readable from very large angle, and the system can integrate up to 4 control panels. The display can show rudder order and actual rudder, if feedback signal is available. Dimming is done by push buttons or by serial control.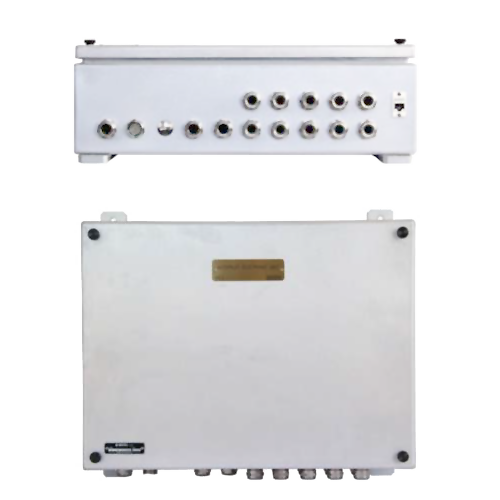 Versatile operating modes
The FAP3000 has 3 Performance categories: Economy, Medium and Precise. Economy mode provides a more relaxed, fuel saving track mode, where Precise mode is the mode to select if the ship should follow the track tight. Loaded, Medium or Light can be selected to optimize the steering in relation to the ship loaded condition. Next Heading, Next Course or Next Radius can be programmed so it is ready when pressing the Execute Push button. The programmed setting is stored so the navigator can toggle between displaying the Next Programmed and Actual without loosing the Next Programmed setting. Course changes can be made with controlled radius of the turn. Each Mode (Radius, Heading, Course or Remote) are controlled by a 4 logically arranged buttons
Presentation of information is according to IEC62288. The FAP3000 has interface to external Mode Selection Systems for direct call from the installed work stations, and with facility for unconditional call to the Master Workstation only.