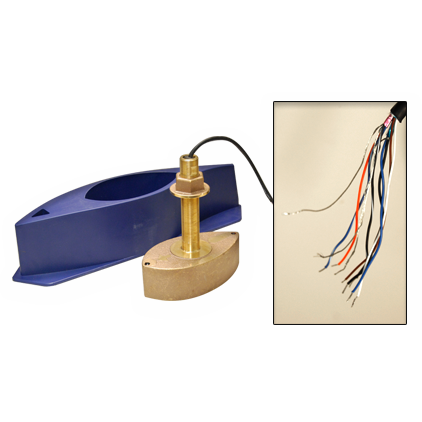 MSRP: $1,600.00
Bronze, 1kW Thru-Hull CHIRP Transducer, 42-65kHz and 130-210kHz
Beam Angle25 x 16 Degrees and 10 x 6 Degrees
FrequencyCHIRP 42-65 kHz and 130-210 kHz
Prices and Specifications Subject to Change Without Notice.
All prices shown are in USD. Prices are valid in US and Canada only.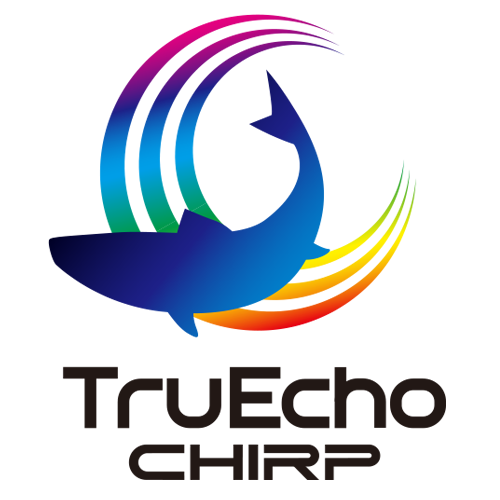 Transducer Features
Imagine knowing what exact frequencies work the best at detecting specific fish species: Bluefin Tuna—60 kHz, Squid—133 kHz, and Cod—175 kHz. Now imagine tuning your fish finder to these frequencies, marking the fish precisely on the screen, then catching them! With the B265 transducer connected to a tunable fish finder, you too can have a log book like a commercial fisherman. This powerhouse transducer delivers extreme target detail, bottom discrimination (when connected to the DFF1-UHD), and bait and game fish separation at all depths. The B265LH is packed with a seven-element, low-frequency array that operates at anywhere between 42 kHz and 65 kHz. It has a wide, 25° beam that will adjust by several degrees as the frequency is tuned up or down the band. The single, high-frequency ceramic operates at any frequency between 130 kHz and 210 kHz and has a narrow, 6° beam that is adjustable by several degrees. The included High-Performance Fairing will give you broadband performance at speeds over 30 knots (34 MPH). We will leave it up to you to discover the rest of the secrets that can be unlocked with tunable, CHIRP Broadband Transducer Technology.
Depth & fast-response water-temperature sensor
Low—CHIRPS from 42 kHz to 65 kHz 25° to 16° port-starboard beamwidth
High—CHIRPS from 130 kHz to 210 kHz 10° to 6° beamwidth
103 kHz of total bandwidth from one transducer
Covers popular fishing frequencies of 50 and 200 kHz plus everything else in the bandwidth
Fishing Profile: Commercial and recreational inshore and offshore fishing (deep-water canyon and sea-mount tracking)
Bronze transducer housing with High-Performance Fairing
Boat Size: 8 m (25') and above
Hull Type: Fiberglass or wood
Hull Deadrise: Up to 20° with fairing
Acoustic Window: Urethane
Weight: 7.3 kg (16 lb)