Deep Sea Field Technician
Deep Sea Field Technician
This position is located in our Camas, WA headquarters. The position of Deep Sea Field Technician provides technical support for all Furuno products, specializing in deep sea and fishing equipment via telephone, e-mail, and in person while prioritizing projects and coordinating time schedules. Troubleshoot, repair and align equipment in-house as well as assist in training for dealers, technicians, and outside entities (including U.S. military) as necessary, by developing need-specific training courses. Assist service department with special projects and perform equipment testing while documenting results and providing detailed reports to various departments to correct problems on old and new equipment. Attend industry boat shows as needed.
Essential Functions/Major Responsibilities:
Travel to customers' vessels to provide equipment repairs in support of the dealer network and sales staff.
Recommend solutions for shipboard equipment problems.
Provide technical assistance to our customers on our commercial product line via telephone, e-mail and fax.
Update personal knowledge base on all new products regarding installation, troubleshooting and repair.
Conduct Internet research of our competitor's web sites to gain product information to provide installation and interfacing solutions to our customers and Regional Sales Managers.
Review customer complaints/equipment issues, recommend solutions and follow up with customer for satisfactory resolution.
Assist with training for dealers and employees on deep sea products in support of FUSA equipment.
Provide equipment testing and repair reports for in-house projects. Re-create field problems and determine resolutions.
Prepare detailed trip reports for outside service and training excursions to inform all related personnel about performance issues/problems on various products.
Develop test specifications/procedures for Furuno equipment to determine that product will perform the way we say it will perform.
Secondary Functions:
Review VDR Annual Performance Tests and issue VDR Certificates of Compliance.
Secondary contact to work with various government agencies, providing them with necessary applications to obtain type approval on Furuno products.
Interface Furuno equipment with products from other manufacturers, including PC software to confirm and/or evaluate compatibility.
Communicate with other manufacturers to gain insight in to possible causes for failures when our products are not at fault.
Provide technical information for Furunousa.com
Provide technical information to sales staff regarding price book information.
Recommend working and safety guidelines for use within the service department.
Attend and staff various boat shows around the country as needed, providing technical and sales assistance to our customers and potential customers.
Please note: this job description is not designed to cover or contain a comprehensive listing of activities, duties or responsibilities that are required of the employee for this job. Duties, responsibilities and activities may change at any time with or without notice.
Requirements:
Position requires an associate's degree or equivalent education, training and experience specializing in electronic theory/engineering.
MET experience acquired in the Navy, Coast Guard or Marines is a plus.
Position will require obtaining an FCC license with radar endorsement and GMDSS maintainer endorsements in order to affect field repairs.
Position requires Federal TWIC (Transportation Worker Identification Card) to affect field repairs.
Be physically fit. Work environment often involves carrying up to 50 pounds, climbing ladders and masts and exposure to weather.
Have reliable transportation to commute to/from jobs
Valid driver's license with an acceptable driving record
Valid passport
Candidates must be eligible to work in the U.S.
Salary Range for Deep Sea Field Technician: $32.02/Hour - $43.82/Hour + annual bonus
Benefits:
Employees (and their families) are covered by medical, dental, vision & prescription plans. Employees are covered by basic life, long-term disability with optional coverage for short-term disability, voluntary life and supplemental insurance. Employees can enroll in the company's 401K plan as well as a flexible spending plan. First year employees are eligible to receive 8 hours of PTO every month. PTO accrual increases with years of service. 3.33 hours of disability bank hours accrued monthly with a maximum benefit of 240 hours. 10 paid holidays annually.
Interested and qualified candidates should submit a cover letter, resume, and minimum salary requirements to jobs@furuno.com. Deadline for submission is May 15, 2023.
While we sincerely appreciate all applications, only those candidates selected for interview will be contacted.
Furuno USA, Inc. is an Equal Opportunity Employer/Affirmative Action employer. All qualified applicants will receive consideration for employment without regard to race, color, religion, sex including sexual orientation and gender identity, national origin, disability, protected Veteran status, or any other characteristic protected by applicable federal, state or local law.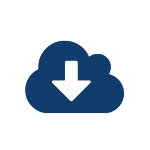 Download the Furuno USA Employment Application
If completing the employment application online and e-mailing to Furuno, please do NOT include social security or driver's license information.