Furuno USA Assists The Avian Conservation Center In Refurbishing Vital Equipment
Furuno was able to assist the Center by supplying components for their 50kW FR2155 Radar, a model that has not been sold for nearly 15 years.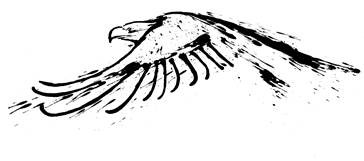 Camas, WA, January 11, 2019 - The nonprofit Avian Conservation Center in Awendaw, South Carolina carries out a number of important missions, including scientific research into avian genetics and ongoing studies of endangered and threatened species. Their 'citizen science' approach to research raises public awareness of important ecological issues and encourages the public to become active contributors to wildlife conservation efforts.
In September, the Center's 50kW Furuno FR2155 Radar, vital to their mission of tracking the migration patterns of birds of prey, needed a new Microwave Integrated Circuit (MIC). Without this important component, the Center would be unable to continue their ongoing research into raptor migration. The Center's Director of Development, Mr. Daniel Prohaska, reached out to Furuno USA to discuss their options.
Daniel learned that the component could not be repaired, and, unfortunately, the replacement MIC they needed was no longer available. Their model FR2155 Radar, introduced in 1999, had not been sold by Furuno for nearly 15 years. However, recognizing the vital need of this equipment for the Centers continuing research, Furuno technicians went above and beyond to seek out and secure a replacement MIC from their own spares. This replacement component, provided free of charge, revived the aging FR2155 Radar, thus ensuring the Avian Conservation Center could continue their research into raptor migration.
In a letter to Furuno USA, Daniel said, "Furuno's generosity and thoughtful support has allowed us to preserve a unique scientific and educational opportunity for South Carolina. Because of your help, the Center has improved the quality of its contribution to international raptor migration research, and can continue to share this novel technology."
Furuno is proud to have been able to assist the Avian Conservation Center in their time of need. The international scientific community relies upon the research conducted by the Avian Conservation Center, as does a growing audience of more than 10,000 students each year. With this timely repair, the Center's ability to track the migration of these incredible animals for educational and research purposes is secured for years to come.
The Avian Conservation Center and The Center for Birds of Prey is open to the public, offering visitors a unique insight into the lives and impressive adaptations of nearly 50 species of birds of prey. Guided walking tours, flight demonstrations, photographic opportunities, and other exhibitions are all available, and all proceeds support the Avian Conservation Center's ongoing mission.
For more information on Furuno USA Radars, contact: Furuno U.S.A., 4400 N.W. Pacific Rim Blvd., Camas, WA 98607. Phone: (360) 834-9300.
###