Sales Manager - Furuno Weather Products
Furuno USA is looking for a talented territory sales manager to promote our weather radar products.
This position is responsible for the development of sales through promoting and enhancing Furuno Meteorological monitoring products regionally in North and South America. The position is responsible for sales promotion and development of all Furuno goods via direct customer channels and support of Furuno dealer and reseller networks. Responsibilities include researching, evaluating, and capitalizing on sales opportunities in known market segments, as well as investigating new market channels and sales opportunities.
Bachelor's degree from a four-year college or university specializing in meteorology, electronics, business, or some combination of such, is preferred. Some higher education or vocational training specializing in same and a minimum of 5 years' sales experience in the meteorological monitoring industry is highly desirable. National Oceanic and Atmospheric Administration or National Weather Service experience may be substituted for education or training.
This position can be based in a home office within the region for which the position is responsible, but can also be based in either our east- or west-coast company offices (Camas, Washington or Denton, Maryland). A valid driver's license is required with an acceptable driving record. A valid passport is also a requirement of this position with no encumbrances or legal restrictions on travel.
Please note: this job description is not designed to cover or contain a comprehensive listing of all activities, duties or responsibilities that are required of the employee for this job. Duties, responsibilities and activities may change at any time with or without notice.
Interested and qualified candidates should submit a cover letter, resume, and minimum salary requirements to jobs@furuno.com. Salary dependent upon experience. Deadline for submission is September 30, 2019.
While we sincerely appreciate all applications, only those candidates selected for interview will be contacted.
Furuno USA, Inc. is an Equal Opportunity employer. All qualified applicants will receive consideration for employment without regard to race, color, religion, gender, gender identity or expression, sexual orientation, national origin, genetics, disability, age or veteran status.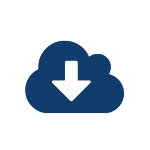 Download the Furuno USA Employment Application
If completing the employment application online and e-mailing to Furuno, please do NOT include social security or driver's license information.