Sales Associate - Southeast Region
You're passionate about boats and boating, and you're knowledgeable about marine electronics. You're a self-motivated, dynamic sales person searching not just for a job, but for a career that aligns with these special interests. If this describes you, then we would love to speak with you! Furuno USA is searching for a Sales Associate to work from their home office in Southern Florida, preferably in or around Ft. Lauderdale, who will be responsible for promoting and enhancing Furuno products in the region.
This is a non-supervisory position responsible for the development of sales through promoting and enhancing Furuno products regionally in the Americas. Position is responsible for sales promotion and development of all Furuno goods via direct customer channels as well as support of FUSA dealer and reseller network. Research, evaluate and capitalize on sales opportunities in known market segments and investigate new market channels and sales opportunities. Maximize end user, intermediary, dealer and reseller support by ensuring a smooth transition and understanding of information supplied by Furuno regarding products, policies and procedures.
Essential Functions/Major Responsibilities:
Reasonable accommodations may be made to enable individuals with disabilities to perform the essential functions.
Research and develop potential customers throughout the Furuno customer base and provide this information to the National Sales Manager and company management.
Visit Furuno customers in all market channels, dealers and resellers to promote and support the Furuno product line.

Customer base shall include but shall not be limited to authorized FUSA dealers, authorized resellers, boat builders, shipyards, vessel owners regardless of vessel size, type and quantity, assorted users of marine electronics in marine and non-marine industries, and resale intermediaries such as vessel brokers.

Research customer needs as well as evaluating product marketability, provide this information to management through monthly reports, annual forecasting, etc.
Maintain up-to-date knowledge on the Furuno product line.
Develop bills of materials and statements of work for customer projects, provide quotations to customers, and secure orders against quotations and project proposals.
Attend/staff Furuno trade booth at industry trade shows providing sales and technical assistance.
Assist in maintaining and expanding information on competitive products.
Assist customers with regional trade events, including but not limited to: obtaining product literature, staffing show booth, etc.
Act as liaison, when necessary, between FUSA support personnel and FUSA customers to ensure maximization of customer service efforts.
Secondary Functions:
Travel to customers' boats to provide customer service support of our products.
Attend various industry events to promote the Furuno product line.
Assist other Furuno sales representatives and other departments as needed.
Other duties as required and assigned.
Requirements:
Please note: this job description is not designed to cover or contain a comprehensive listing of activities, duties or responsibilities that are required of the employee for this job. Duties, responsibilities and activities may change at any time with or without notice.
Bachelor's degree from a four-year college or university specializing in marine trades, electronics, business or some combination of the above is preferred. Military experience with electronics may be substituted for education or training.
Understanding industry and regional specific market trends as well as knowing the Furuno product line is essential.
Candidates must be eligible to work in the U.S.
Valid driver's license with an acceptable driving record
Valid passport
Job Conditions
This position requires substantial overtime and extensive computer work. Extensive travel and evening meetings required. Position requires some occasional lifting up to 75 pounds. Position is on "on-call" status. Work occasionally entails trips to vessels and structures that may be questionable as to meeting all safety standards.
Interested and qualified candidates should submit a cover letter, resume, and minimum salary requirements to jobs@furuno.com. Salary dependent upon experience. Deadline for submission is August 30, 2019.
While we sincerely appreciate all applications, only those candidates selected for interview will be contacted.
Furuno USA, Inc. is an Equal Opportunity employer. All qualified applicants will receive consideration for employment without regard to race, color, religion, gender, gender identity or expression, sexual orientation, national origin, genetics, disability, age or veteran status.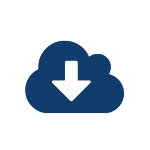 Download the Furuno USA Employment Application
If completing the employment application online and e-mailing to Furuno, please do NOT include social security or driver's license information.