Employment Scam Alert!
EMPLOYMENT SCAM ALERT!

We have been made aware of a scam involving FURUNO and FURUNO USA. Emails are being sent out under the Furuno name that are completely fraudulent. Unsuspecting receivers of these e-mails are offered a job as a Billing Associate II at a pay rate of $72,000 + bonus. If you accept, they will send additional documentation letting you know that they will be sending you checks for you to deposit into your bank account (and that's how they gain access to your bank account).

We do NOT blindly offer employment through emails…EVER!. If you are the recipient of such an e-mail you can:

Report phishing emails and texts.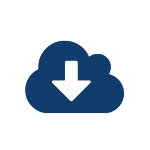 Download the Furuno USA Employment Application
If completing the employment application online and e-mailing to Furuno, please do NOT include social security or driver's license information.