Digital Marketing & Creative Design Specialist
Furuno USA, Inc., a nationally recognized leader in the marine electronics industry, is seeking a dynamic individual to join our Advertising & Communications team.
The Digital Marketing & Creative Design Specialist develops and implements digital, social, and web-based marketing strategies, programs, materials, and campaigns. They are responsible for overseeing Furuno USA's digital marketing and social media efforts. Duties include building brand awareness and engagement, creating and updating social media posting schedules, replying to comments and DM's from subscribers, liking tagged photos, and curating potential repost materials. They will be tasked with shooting & editing unique photo & video content to be used on social accounts and the Furuno USA website. They collaborate with other professionals to determine how to market the Furuno brand and its products using social and digital media.
Essential Functions/Major Responsibilities
Ability to design effective internal and external digital properties for use on social media platforms, website, email marketing, banner ads and other digital mediums utilizing Adobe Creative Cloud Apps, such as Photoshop, Illustrator, Premiere, After Effects, as well as Canva or other web based apps.
Ability to edit and shoot video to be used for social and digital platforms, both short and long form depending on the marketing need. This will include frequent in-office studio shoots (Camas, WA & Denton, MD) as well as travel locally & nationally for "on location" shoots.
Ability to develop and implement corporate social media strategy.
Encourage greater social media participation and increase followers/subscribers.
Updates product descriptions, photography, videos, and other marketing materials on company website.
Creates landing pages for digital marketing efforts.
Tracks, collects, analyzes and reports data, identifies trends and insights, and evaluates results to achieve maximum Return on Investment (ROI) for campaign and digital properties.
Executes digital marketing campaigns by collaborating with internal and supplier partners
Collaborates and meets with other departments and National Brand Ambassador's to generate Furuno unique social media materials.
While building brand engagement, drive qualified and relevant traffic, and derive consumer insights to help optimize digital marketing strategies for online campaigns.
Familiar with Search Engine Optimization (SEO) and implementation to increase exposure and direct customers to digital assets.
Maintains and updates Furuno USA Forum with the latest themes and versions.
Provides ongoing support for the department and other duties as assigned to support the Advertising & Communications Department and the company as a whole.
Qualifications
Creativity - Understands the steps for planning a project, develops original ideas in the planning process & demonstrates knowledge of job planning and development.
Well-versed in marketing and branding techniques with proven track record of implementing strategic campaigns.
Strong presentation skills, including creating presentations and ability to present.
Software - Understanding how to use industry standard software is critical. The most popular and well-known graphic design software comes from Adobe, with an entire creative suite including Photoshop, Illustrators, Premiere Pro, After Effects, and InDesign.
Hardware - Understanding of Apple Macintosh platform, basic understanding of how to shoot both video and photography with DSLR cameras.
Planning & Organizing - Plans & organizes tasks and work responsibilities to achieve objectives. Sets priorities and schedules activities.
Work Standards - Sets & maintains high performance standards. Pays close attention to detail, accuracy, and completeness.
Initiative - Generates ideas for improvement, takes advantage of opportunities, suggests innovations. Does more than is required.
Communication - Expresses ideas effectively. Organizes & delivers information appropriately. Actively listens. Written communication must be able to use clear, concise, appropriate language. Must be able to structure ideas clearly.
Collaborative Working - Establishing strong partnerships with fellow professionals and outside agencies/vendors. Able to promote inter departmental working & relationships. Work to build strong channels of communication with other departments and outside vendors.
Flexibility - Ability to adapt to whatever changes that happen without losing focus on goals & objectives.
Education and/or Experience:
Bachelor's degree in Digital Marketing or related field with additional experience showing practical social media applications and video shooting/editing, or equivalent combination of education and experience.
Job Conditions:
This position may require overtime. Position requires travelling to locations both locally (driving by car) as well as nationally (airplane travel). Position requires working on varying sizes of boats/ships to film our products. Travel may be day trips or require overnight stays where you may be on location for a week (more common) or more (less common). Estimate of annual travel 2-6 weeks. This job is primarily based in our corporate headquarters in Camas, WA with the ability to accommodate a hybrid work model of 3/2 (3 days in office, 2 days' work from home). Multi-tasking ability is a must. Adaptability to changes in priorities is essential.
Please note: this job description is not designed to cover or contain a comprehensive listing of activities, duties or responsibilities that are required of the employee for this job. Duties, responsibilities, and activities may change at any time with or without notice.
Interested and qualified candidates should submit a cover letter, resume, and minimum salary requirements to jobs@furuno.com. Salary dependent upon experience. Applications must be submitted by September 1, 2022.
Furuno USA, Inc. is an Equal Opportunity employer. All qualified applicants will receive consideration for employment without regard to race, color, religion, gender, gender identity or expression, sexual orientation, national origin, genetics, disability, age or veteran status.
While we sincerely appreciate all applications, only those candidates selected for interview will be contacted.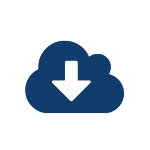 Download the Furuno USA Employment Application
If completing the employment application online and e-mailing to Furuno, please do NOT include social security or driver's license information.