Deep Sea Product Specialist
Deep Sea Product Specialist - Camas, Washington
Furuno USA is looking for a Deep Sea Product Specialist to join our team in Camas, Washington
Essential Functions/Major Responsibilities:
Learn and understand Furuno ECDIS and become the company expert for ECDIS and chart plotters, specifically with respect to CHART loading, cartography and software installation and maintenance.
Work with others within the company to actively manage our online product pages, parts lists and documentation.
Work with the FURUNO USA Product Department to identify performance or integration problems with Furuno related products.
Coordinate projects to implement resolution of performance and software integration problems.
Identify and make recommendations for new features and improvements to FURUNO commercial products to meet the requirements of end users.
Work directly with the Deep-Sea Product Trainer to develop training materials for the company's commercial products and train FURUNO USA staff on new features of the software and user interface.
Work closely and provide technical support to the Regional Sales Managers to develop and cultivate training business in their territories. Including but not limited to: providing system design information and recommendations on proper installations and matching equipment to specific user needs.
Desired Skill Set
Experience with Furuno products
Shipboard Experience highly desirable
Navigation Experience highly desirable
Advanced knowledge of desktop PC operating systems
Strong presentation skills, including creating presentations and the ability to present
Work Standards – Sets & maintains high performance standards. Pays close attention to detail, accuracy, and completeness.
Initiative – Generates ideas for improvement, takes advantage of opportunities, suggests innovations. Does more than is required.
Communication – Expresses ideas effectively. Organizes & delivers information appropriately. Actively listens. Written communication must be able to use clear, concise, appropriate language. Must be able to structure ideas clearly.
Collaborative Working – Establishing strong partnerships with fellow professionals and outside agencies. Able to promote inter departmental working & relationships. Work to build strong channels of communication with other departments and outside agencies.
Flexibility – Ability to adapt to whatever changes that happen without losing focus on goals & objectives.
Interested and qualified candidates should submit a cover letter, resume and minimum salary requirements to jobs@furuno.com. Deadline for submission is May 15, 2022.
Furuno USA, Inc. is an Equal Opportunity Employer/Affirmative Action employer. All qualified applicants will receive consideration for employment without regard to race, color, religion, sex including sexual orientation and gender identity, national origin, disability, protected Veteran status, or any other characteristic protected by applicable federal, state or local law.
While we sincerely appreciate all applications, only those candidates selected for interview will be contacted.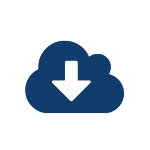 Download the Furuno USA Employment Application
If completing the employment application online and e-mailing to Furuno, please do NOT include social security or driver's license information.