Commercial Business Development Manager - East
Commercial Business Development Manager - East
This position works to improve our market position and achieve financial growth. Assists in defining long term organizational strategic goals, builds key "customer" (prospects, customers, dealers) relationships, identifies business opportunities, negotiates and closes business deals, and maintains extensive knowledge of current market conditions. Research, evaluate, and capitalize on sales opportunities in known commercial and deep-sea market segments and investigate new market channels and sales opportunities.
Essential Functions/Major Responsibilities:
Establish relationships and develop new business opportunities with ship owners, operators and builders in order to further promote the Furuno product line.
Visit commercial prospects, customers and dealers to promote and support the Furuno product line.
Research customer needs as well as evaluating product marketability, and provide this information to management through monthly reports, annual forecasting, etc.
Create winning proposals that are professional, creative, and match customer requirements to Furuno product capabilities and/or in accordance with regulatory-based vessel fitting requirements.
Coordinate sales efforts and marketing activities with National Sales Manager, FUSA sales staff, and other Furuno staff, as necessary.
Prepare detailed CRM entry and trip reports for outside sales and promotional activities.
Update personal knowledge base on all new products regarding installation, troubleshooting and repair. Maintain up-to-date knowledge on the Furuno product line.
Conduct Internet research of competitors' web sites to gain product information to provide installation and interfacing solutions to our customers and Regional Sales Managers.
Assist with training and familiarization of dealers and employees on deep sea products in support of FUSA equipment.
Attend/staff boat show booth at industry trade shows providing sales and technical assistance.
Act as liaison, when necessary, between FUSA support personnel and FUSA customers to ensure maximization of customer service efforts.
Secondary Functions:
Travel to customers' vessels to provide equipment evaluation in support of the dealer network and sales staff.
Provide technical assistance to our customers on our commercial product line in person and via telephone, e-mail, and video conference.
Recommend solutions for shipboard equipment problems.
Review customer complaints/equipment issues, recommend solutions, and follow up with customer for satisfactory resolution.
Attend various industry events to promote the Furuno product line.
Assist dealers with trade shows, including but not limited to staffing dealer booth.
Perform other incidental and related duties as identified, required, and assigned.
Please note: this job description is not designed to cover or contain a comprehensive listing of activities, duties, or responsibilities that are required of the employee for this job. Duties, responsibilities, and activities may change at any time with or without notice.
Education and/or Experience:
Bachelor's degree from a four-year college or university specializing in marine trades, electronics, business, or some combination of the above is preferred. Some higher education or vocational training specializing in marine trades, electronics, business, or some combination of the above or a minimum of 5 years' experience in the marine electronics field is required. Military service, government service, or service aboard seagoing vessels including direct experience with electronics may be substituted for education or training.
This position can be based in a home office within the region for which the position is responsible, but can also be based in one of the company offices. May require substantial overtime and extensive computer work. Position requires approximately 50% travel. Evening meetings required. Position is on "on-call" status. A valid driver's license is required with an acceptable driving record along with a current passport with no travel restrictions. Must be eligible to work in the U.S.
While we sincerely appreciate all applications, only those candidates selected for interview will be contacted
Interested and qualified candidates should submit a cover letter, resume, and minimum salary requirements to jobs@furuno.com. Salary dependent upon experience. Deadline for submission is December 10, 2022.
While we sincerely appreciate all applications, only those candidates selected for interview will be contacted.
Furuno USA, Inc. is an Equal Opportunity employer. All qualified applicants will receive consideration for employment without regard to race, color, religion, gender, gender identity or expression, sexual orientation, national origin, genetics, disability, age or veteran status.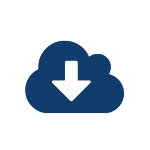 Download the Furuno USA Employment Application
If completing the employment application online and e-mailing to Furuno, please do NOT include social security or driver's license information.