Accounts Receivable Specialist
Accounts Receivable Specialist
Furuno USA is a wholesale distributor of marine electronics throughout the Americas. Our Camas, WA office is home to our corporate headquarters, sales and service center. We take pride in providing exceptional customer service & seek candidates who are customer focused and possess a positive upbeat attitude to carry on that tradition. We offer an outstanding benefits package and competitive salaries commensurate to the position and the candidates qualifications.
This is a non-supervisory position that involves applying/posting all incoming payments from to appropriate dealer accounts and to ensure all accounts are accurate and current. Assists Credit Manager in collecting payments and maintaining credit records. Evaluate and release orders held for credit reasons in a timely manner. Maintain and create account records in the Microsoft Dynamics Business Central (BC) ERP system. Evaluate accounts in response to credit reference requests from other vendors. The purpose of this is to keep all accounts as current as possible.
Essential Functions/Major Responsibilities:
Opens mail, makes a copy of the checks and present checks to credit manager for review, creates and maintains spreadsheet for checks, run the deposit.
Post the checks to dealer account.
Creates invoices according to company practices; submits invoices to Dealers.
Maintains and updates Dealer files, including name or address changes, mergers, or mailing attentions using Microsoft BC.
Drafts correspondence for standard past-due accounts and collections, identifies delinquent accounts by reviewing files, and contacts delinquent accountholders to request payment.
Research Dealer discrepancies and past-due amounts with the assistance of the Credit Manager.
Collaborates with the Credit Manager to reconcile accounts receivable.
Resolves collections by examining Dealer payment plans, payment history, and credit lines
Assists in sending out invoices.
Copies, files, and retrieves materials for accounts receivable as needed.
Relays changes of information to appropriate employees.
Record important emails into CRM
Protects the organization's value by keeping information confidential
High school education or equivalent is required. 1–2 years accounting experience is preferred. Understanding business credit is essential. Experience and/or courses in a classroom setting are necessary. Understanding general accounting principles is important. Experience in an accounting position (A/R or A/P) or working with Microsoft Dynamics is beneficial.
Because of the nature of the job, this position is located in our corporate headquarters in Camas, WA..
Interested and qualified candidates should submit a cover letter, resume and minimum salary requirements to jobs@furuno.com. Salary dependent on experience. Deadline for submission is November 28, 2022.
While we sincerely appreciate all applications, only those candidates selected for interview will be contacted.
Furuno USA, Inc. is an Equal Opportunity employer. All qualified applicants will receive consideration for employment without regard to race, color, religion, gender, gender identity or expression, sexual orientation, national origin, genetics, disability, age or veteran status.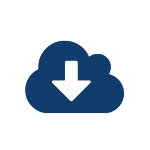 Download the Furuno USA Employment Application
If completing the employment application online and e-mailing to Furuno, please do NOT include social security or driver's license information.